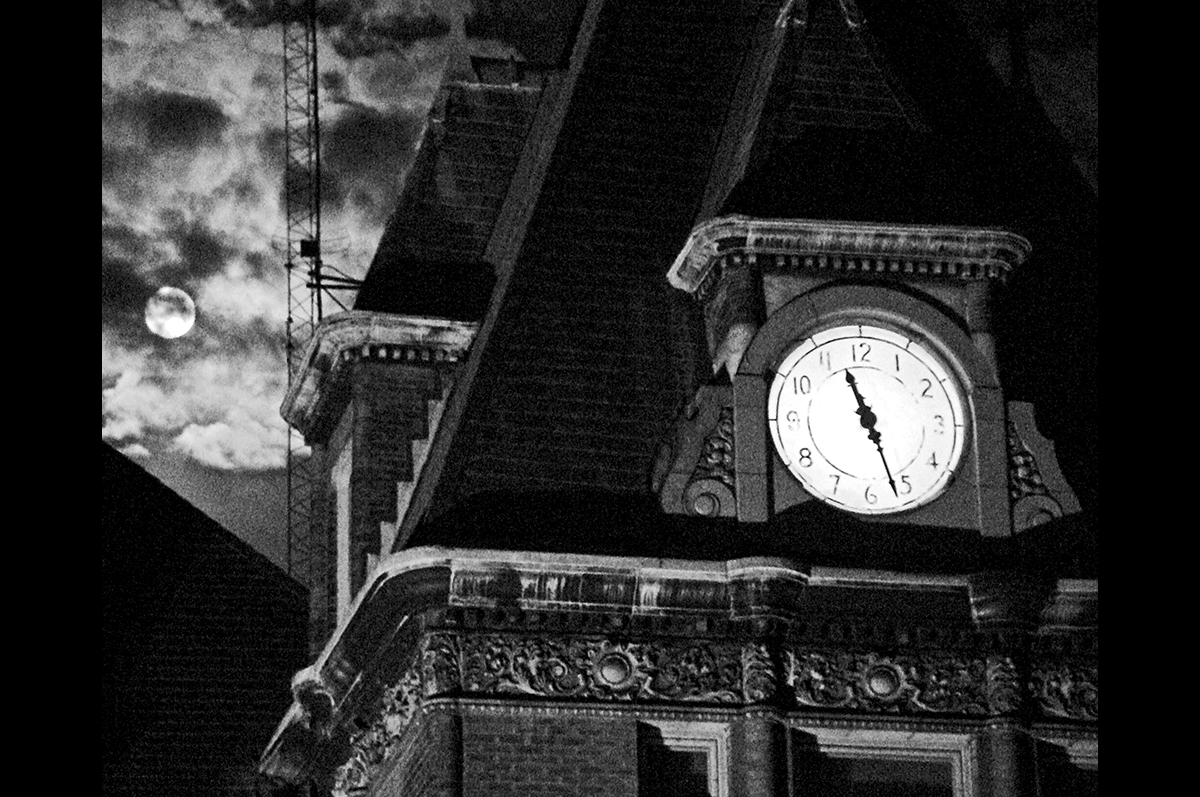 11:27 in Riverside
About
Share
Purchase
Location

:

Riverside, Illinois
Share
People often ask me why I take photos. I've spent a fair amount of time thinking about the answer to why I do what I do and the best that I can do is this: I enjoy creating beautiful photos that I enjoy looking at.
I'm glad when other people like my photos, but the true test of them is whether I like them. I mention this here, because whenever people first see this photo of the Riverside Town Hall clock tower, they assume that it's been Photoshopped. Because, they tell me, there's no way that that the moon (and a full moon at that) would be lined up behind the tower with clouds in front of it to boot. It's too perfect. But that's precisely why I took the picture in the first place!
I suppose I could have Photoshopped in the moon and the clouds–I categorically did not–but then every time that I'd look at this photo, I'd feel like I was cheating just a little bit. I'd know that it wasn't real. All of this is a long winded way of saying that I love this photo, the noir-ish feel of it and the fact that, contrary to popular opinion, this is the way it was. And that's beautiful indeed.
The photo dimensions listed reflect the size of the print, not the matte.
Other sizes are available.
Shipping is free!
For additional details, please read our recommendations.