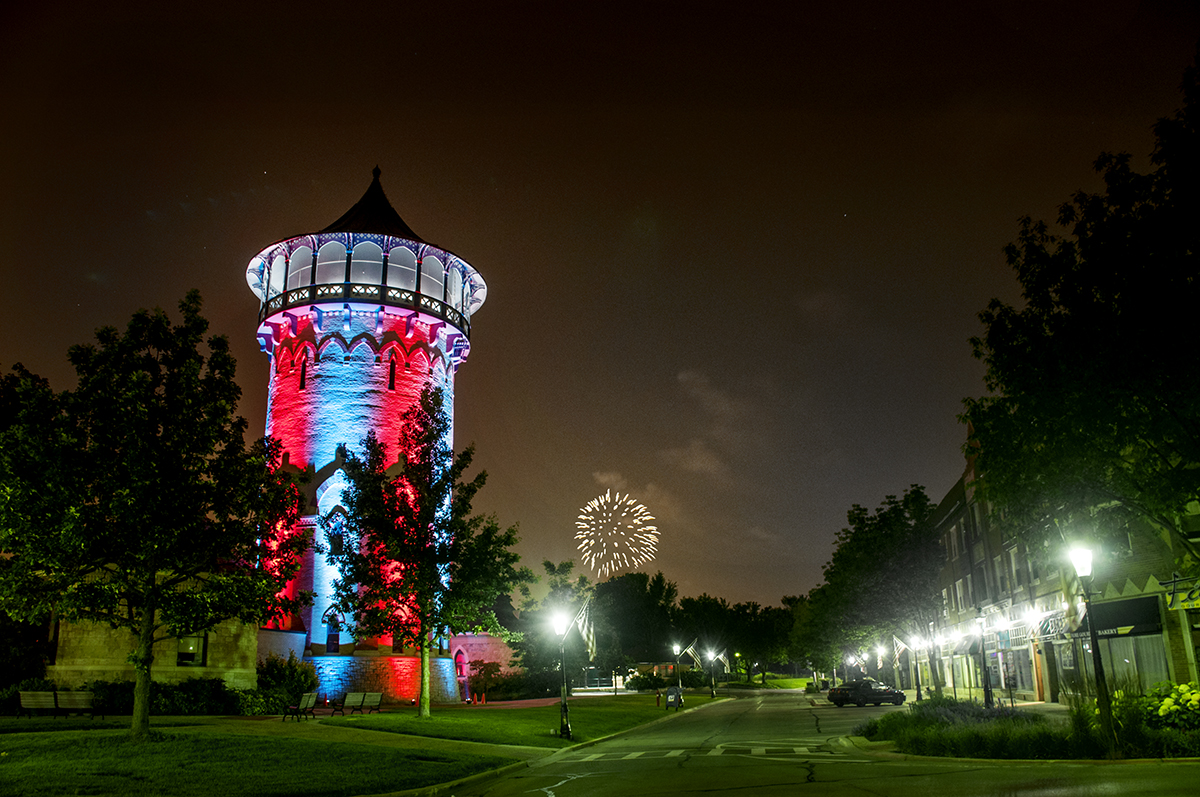 4th of July in Riverside
About
Share
Purchase
Location

:

Riverside, Illinois
Share
I'd love to tell you that this image was mapped out in advanced, planned according to local fireworks displays and wind conditions… but the truth is far different.  While wandering around downtown Riverside after an enjoyable time in the Quincy Street Distillery, I noticed that Lyons' (?) fireworks were showing up above the tree line to the southwest.  I knew if I could just line up the town and the fireworks that I'd get something pretty good.
I grabbed my camera, set up shop and then took about dozens upon dozens of shots from this location.  One of them turned out.
That's not entirely accurate.  All of them turned out, it's just that by the time I arrived the supreme majority of the fireworks were exploding below the tree line.  This was one of the first photos I took and it is by far the best of the bunch.  There is something glorious about the way that the building on the right almost directs the viewer's attention to the firework.
The photo dimensions listed reflect the size of the print, not the matte.
Other sizes are available.
Shipping is free!
For additional details, please read our recommendations.