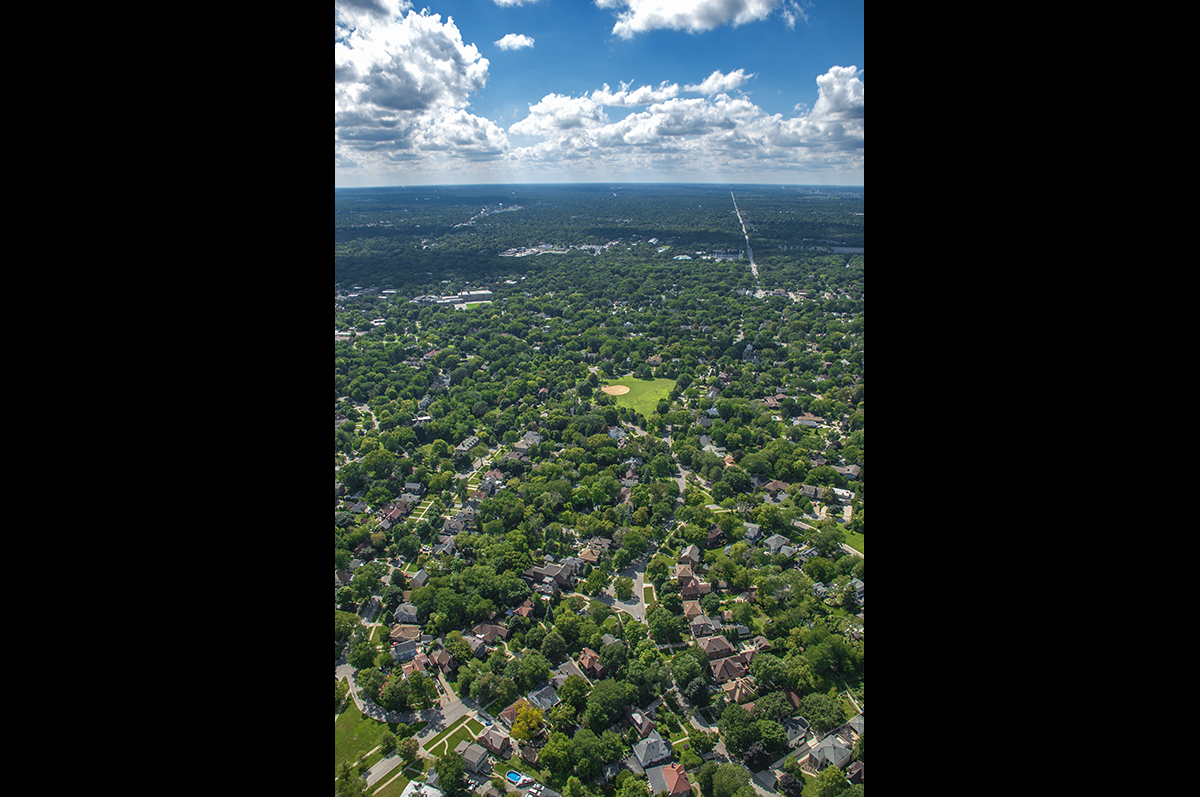 Aerial View of Big Ball Park and 31st Street
About
Share
Purchase
Location

:

Riverside, Illinois
Share
That straight street that seems to head off to infinity is 31st Street.  It's kind of interesting to see that straight street in the distance with Riverside's tangled web in the foreground.  Looking at the rat's nest of streets emanating forth from the Big Ball Park, I'm surprised that I don't get lost in Riverside more often than I actually do.  I'm pretty sure I see a house that faces three different streets.
On a technical note, I'm quite happy with how the different light turned out in this photo.  I went up on this particular day because of how beautiful the clouds were, but those same clouds caused a lot of shadows and patchy skies.  If I was shooting in the general direction of the sun–which I was in this image–I had my choice of blowing out the sky so that I could capture detail in the shadow or vice versa.  Thankfully, I was shooting in RAW and that helped even everything out immeasurably.
The photo dimensions listed reflect the size of the print, not the matte.
Other sizes are available.
Shipping is free!
For additional details, please read our recommendations.