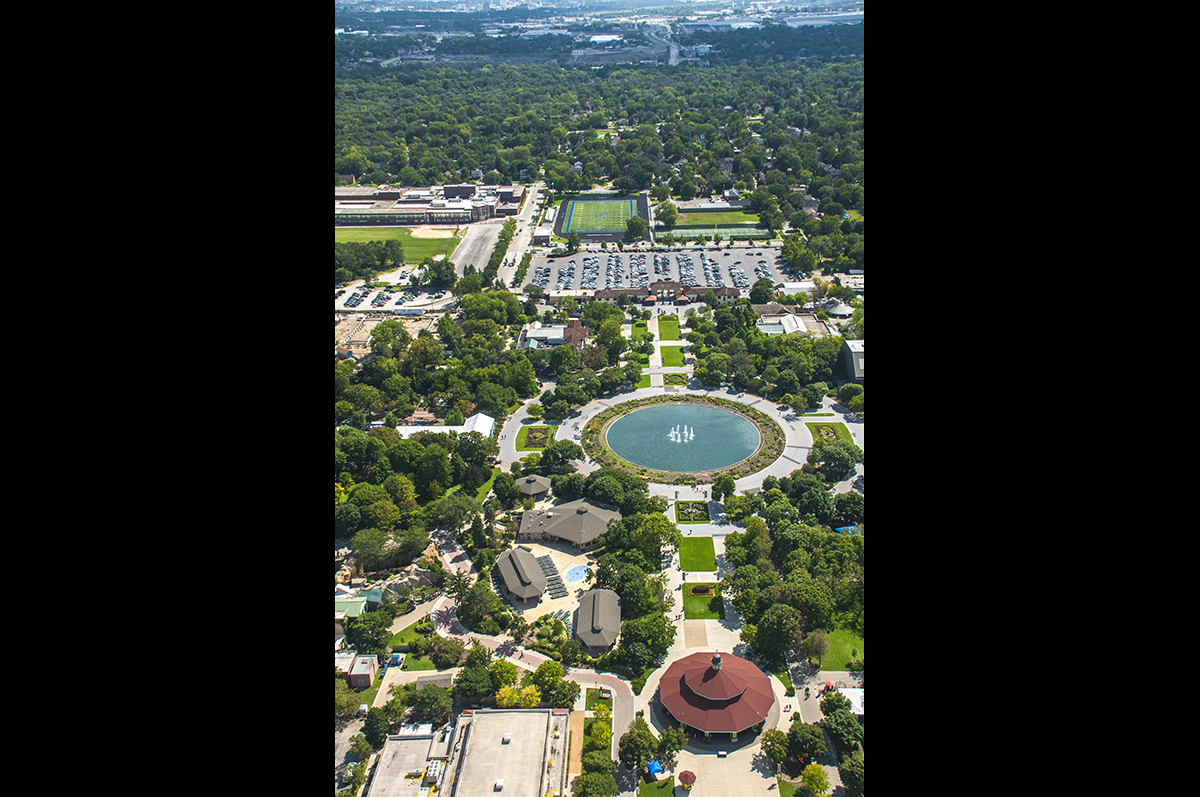 Aerial View of Brookfield (Zoo)
About
Share
Purchase
Location

:

Brookfield, Illinois

Helicopter

: Rotorzen
Share
I am extremely afraid of both heights and flying.  As such, I'm probably the last person in the world who one would expect to go up in a helicopter to take pictures.  Especially given that the helicopter's doors are removed prior to the flight for shooting purposes (if you shoot through windows of any type, you will pick up numerous reflections in your image).
I have found a way around these fears though: I simply close my eyes whenever the helicopter turns.  Someone asked me if I had a lot of images of Brookfield, Illinois and I told them that I had some, but not many.  When the person asked why, I was forced to explain that we did a lot of turning over Brookfield and frankly didn't see much of it.  This is one image I really like that I took of Brookfield where we weren't turning.
As an aside, with Riverside-Brookfield High School so close to the zoo–you can see the football field just above the zoo parking lot–I'm genuinely surprised that they don't have some really cool nickname like the Safaris, the Okapis or something else zoologically related.  Instead, they are the Bulldogs.  Sigh.
The photo dimensions listed reflect the size of the print, not the matte.
Other sizes are available.
Shipping is free!
For additional details, please read our recommendations.