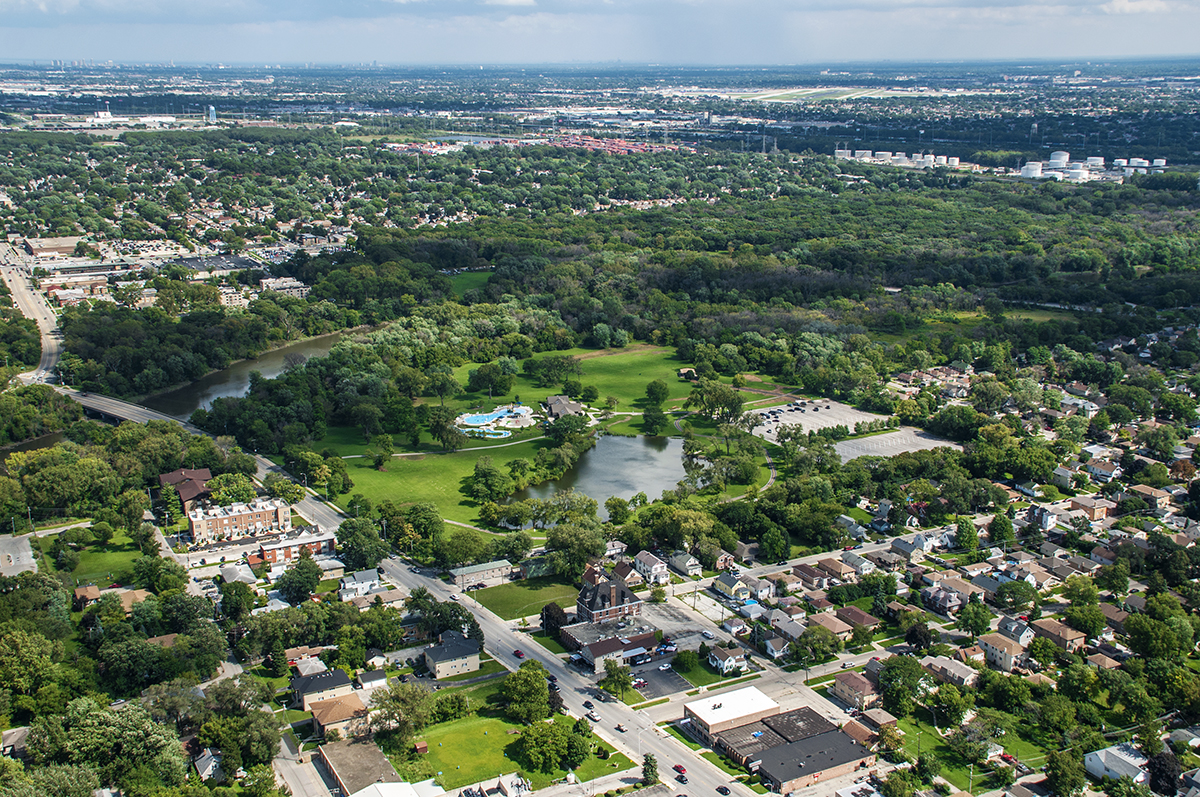 Aerial View of Cermak Quarry in Lyons
About
Share
Purchase
Location

:

Lyons, Illinois

Helicopter

: Rotorzen
Share
On the east side of Lyons, Illinois is an old quarry filled with water (and stocked with fish).  The land surrounding it makes up one of the nicer parks in the area.  Complete with a water park, forest and more space to play softball and soccer than you can imagine, it's a very nice place to spend an afternoon.  …And it looks even nicer from above.
I couldn't get over the wonderful layout and serene atmosphere surrounding the old Cermak Quarry when I saw it in this photo.  It reminded me of something one might see in France with the subtle curves of the paths and winding banks of the pond.
The photo dimensions listed reflect the size of the print, not the matte.
Other sizes are available.
Shipping is free!
For additional details, please read our recommendations.