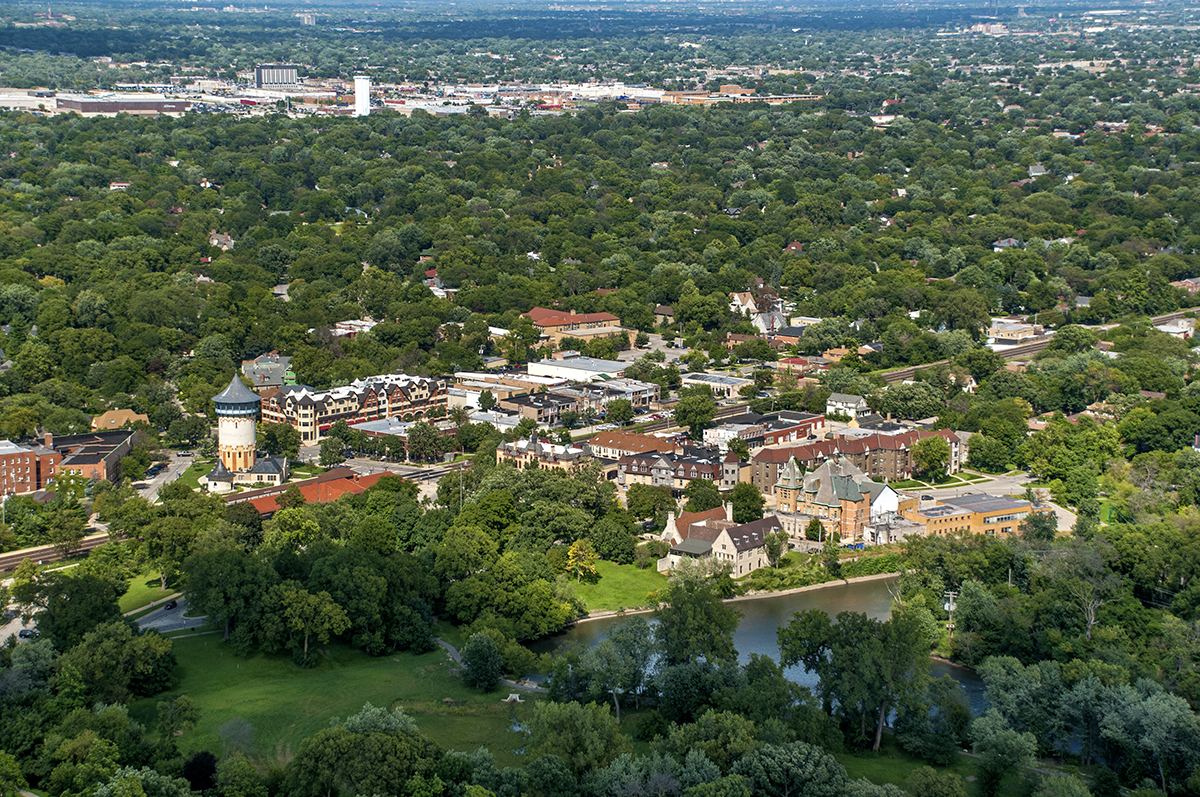 Aerial View of Downtown Riverside Looking North
About
Share
Purchase
Location

:

Riverside, Illinois

Helicopter

: Rotor Zen
Share
From this perspective, you can very easily see North Riverside in the distance.  (It's that white tower near the top of the frame; you can also see the exterior of JC Penney at the North Riverside Mall just to the left of the white tower).
There is a warmth and hominess to this picture that I really like.  It shows downtown Riverside, but it also shows Riverside's place in the surrounding area.  It also shows that the top of the Riverside Water Tower could use another layer of paint, especially on its west side.
I debated Photoshopping out the peeling section of the water tower roof but ultimately chose not to.  I didn't change a single thing about this series photos (save for lightening some of the shadows and darkening some of the bright spots); what's the point of chartering a helicopter, shooting photos and then editing out things that don't look right?  This photo is the way it is, like it or not.
(I like it).
The photo dimensions listed reflect the size of the print, not the matte.
Other sizes are available.
Shipping is free!
For additional details, please read our recommendations.