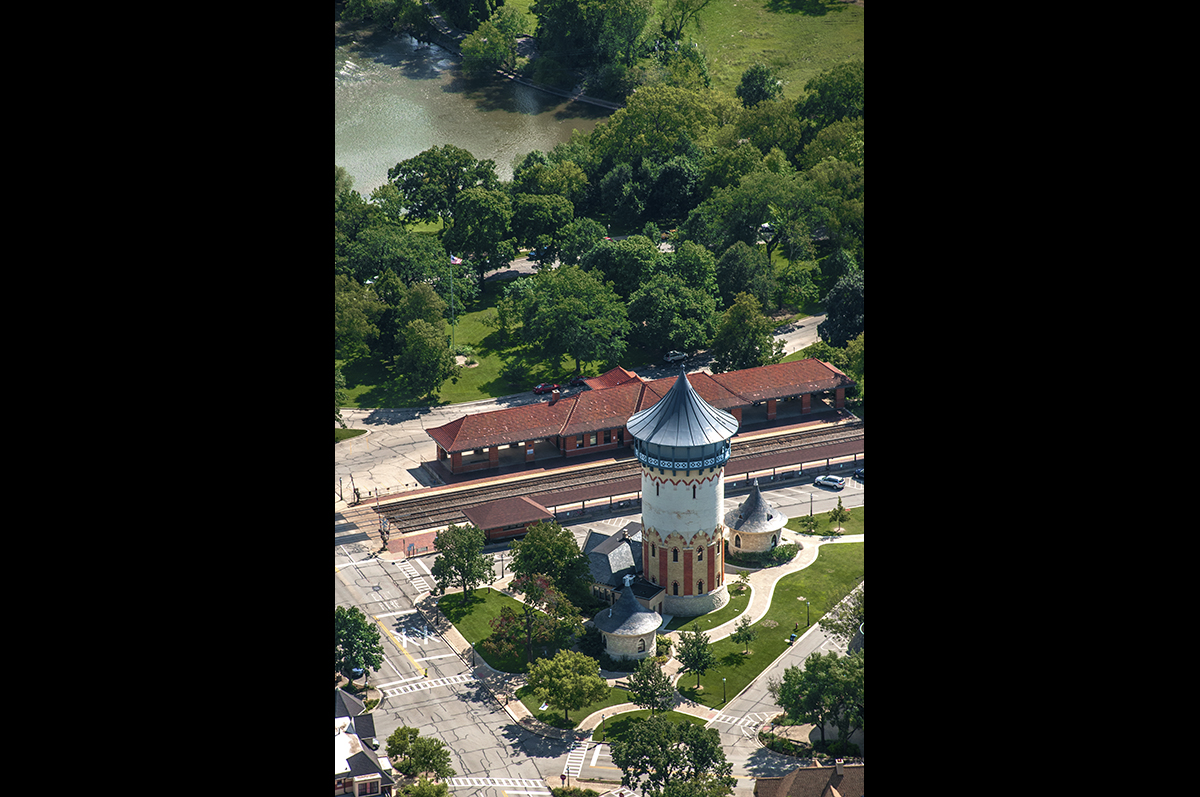 Aerial View of Riverside's Town Square
About
Share
Purchase
Location

:

Riverside, Illinois

Helicopter

: Rotorzen
Share
Riverside, Illinois really is a Norman Rockwell painting come to life.  This is a view of the Riverside Town Square, complete with water tower, little, cuter water towers, park space and an American flag flapping brightly in the breeze.
One thing that surprised me about downtown Riverside from the air was how red the top of the train station is.  It almost looks like there are two tiers of tiles–one on the bottom and one on the top–and the tiles on top are bright red.  And, naturally, no one ever sees the top tiles from the ground… especially with the bright afternoon sun beating down on them like this.
It's also amusing to me how much crosswalks look like ladders from this perspective.
The photo dimensions listed reflect the size of the print, not the matte.
Other sizes are available.
Shipping is free!
For additional details, please read our recommendations.