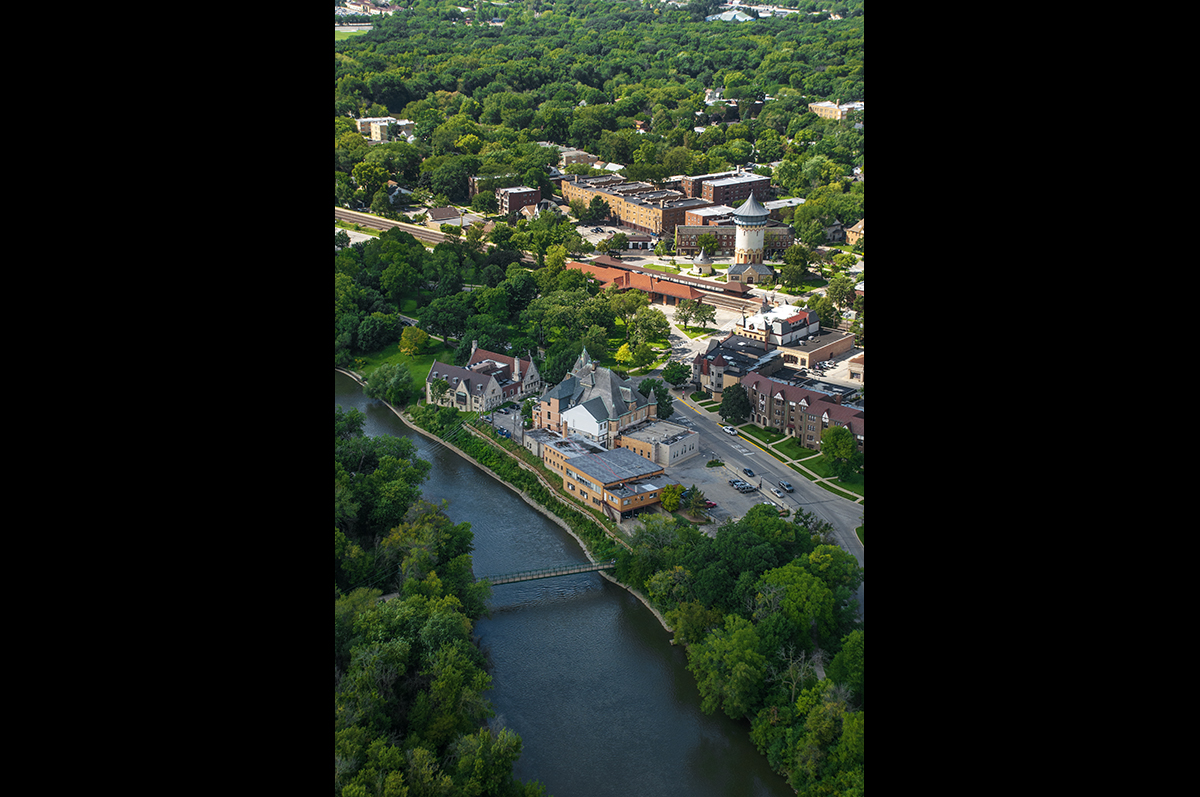 Aerial View of the Swinging Bridge
About
Share
Purchase
Location

:

Riverside, Illinois
Share
Riverside, Illinois is a beautiful village.  One of its most gorgeous parts is unquestionably the downtown river front.  I feel I captured some of its pastoral beauty here.
To the west, the library is situated on top of a green hill, surrounded by trees.  To the east, the Swinging Bridge hangs over the Des Plaines river.  Everything in between is a lush, sloping bit of foresty goodness.  I love the way it appears as though the bridge takes people from one forest to another.  Simply spectacular.
The photo dimensions listed reflect the size of the print, not the matte.
Other sizes are available.
Shipping is free!
For additional details, please read our recommendations.