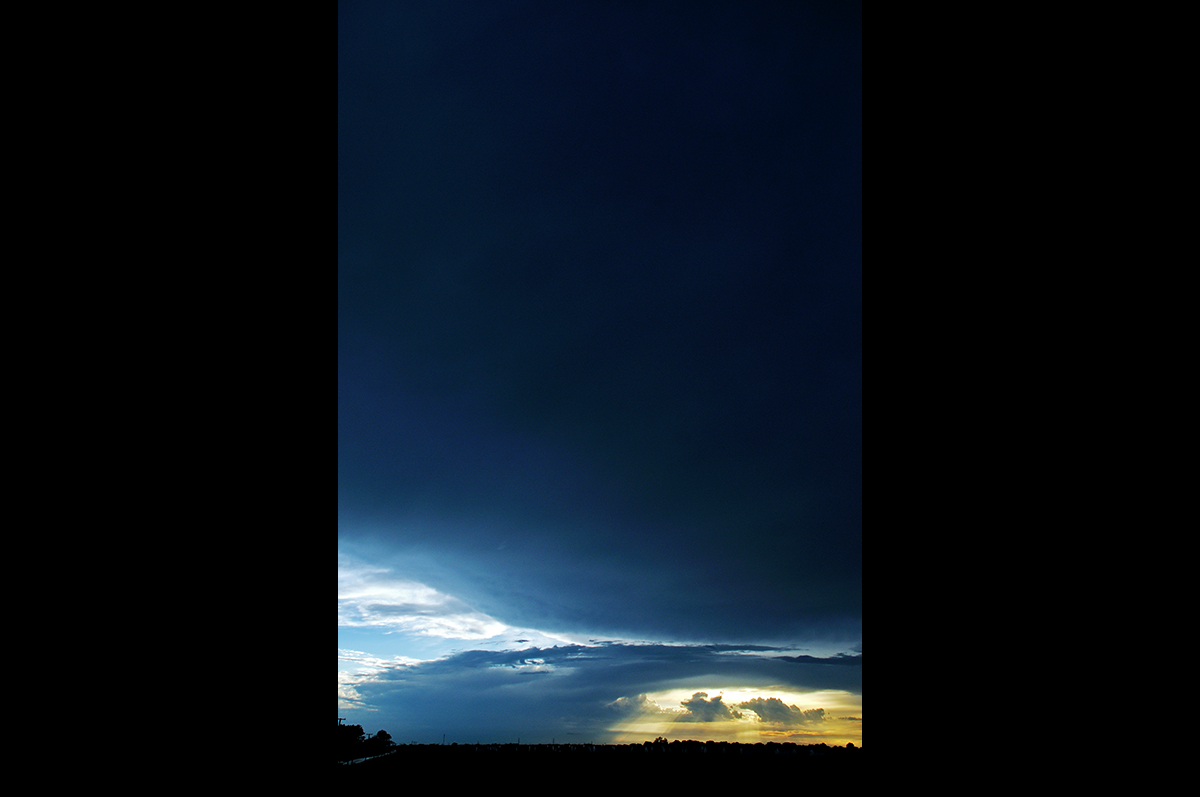 Alien Ships over Crest Hill, Illinois
About
Share
Purchase
Location

:

Crest Hill, Illinois
Share
I was driving through Crest Hill, Illinois on my way somewhere else.  A storm front had moved through twenty minutes earlier and, in the distance, sunny skies were visible.  What made the storm system so unusual was how long its clouds were.  I pulled over to the side of the road and just marveled at the cloud formations.  It was like something out of Independence Day.  It was almost like the clouds were alien space ships hovering overhead.  This is one photo that should never be viewed in anything smaller than subway poster size.
The photo dimensions listed reflect the size of the print, not the matte.
Other sizes are available.
Shipping is free!
For additional details, please read our recommendations.