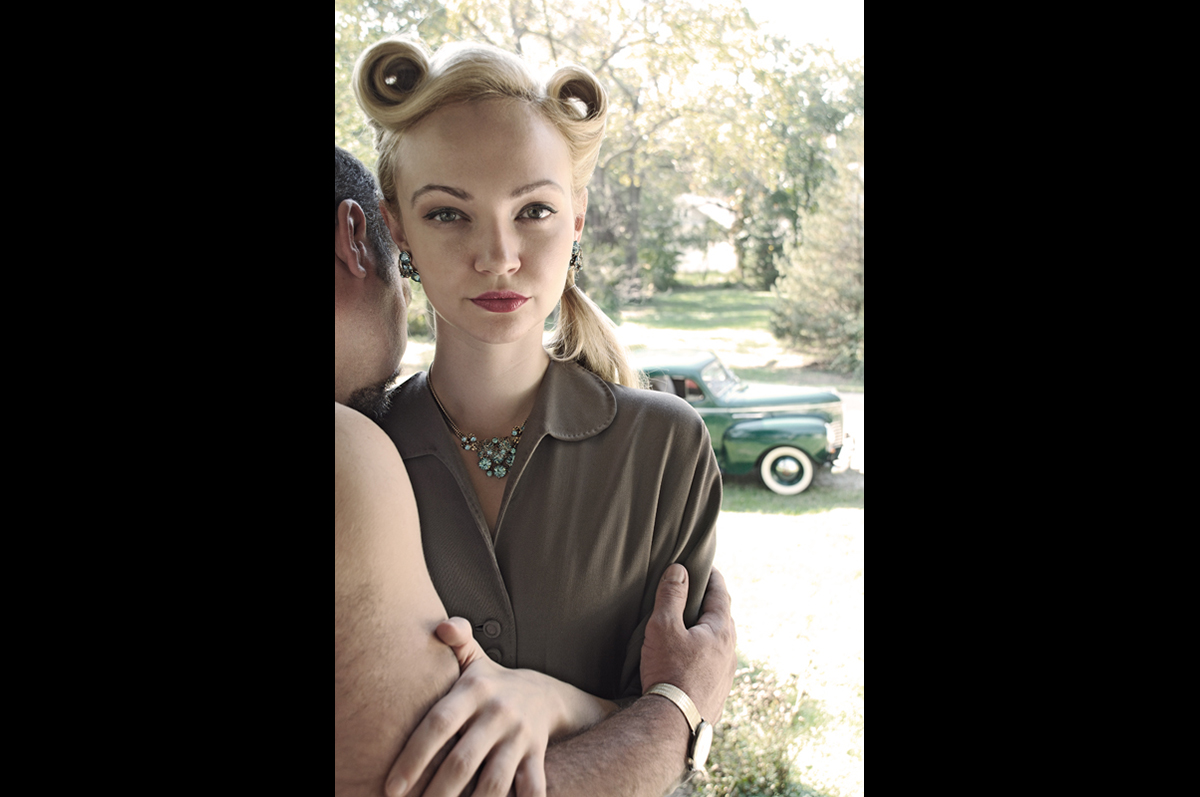 Autumn and Brian Anderson
About
Share
Purchase
Model

:

Autumn and Brian Anderson

Location

:

Riverside Lawn, Illinois

Hair Styling

:

Val Kozlovitser
Share
I like mixing and matching backgrounds and foregrounds as well as models. I find that by pairing two wildly divergent energies, interesting things tend to happen. In this shot, there are two models. Autumn is 5'10", 102 pounds and a runway model who had just returned from Paris. Brian Anderson is 5'9″, 250 pounds and is a demolition derby driver I am friends with who had never modeled a day in his life. Together they worked magically.
As part of my 1940's era shoot, I wanted someone burly who would look like they belonged in a men's undershirt. Brian fit the billing. The one thing I mentioned to him prior to shooting was that everything appears farther away in camera. You might be standing an inch from someone, but in camera, that inch can appear like a huge chasm. For this shot, I told Brian to hold Autumn. He did so, but he did so as gently as he could.  Just take a look at the way his right hand is barely touching her arm. After numerous failed attempts to get Brian's head closer to Autumn, I finally ended up pushing his face into her neck just before this photo so I could get the angle correctly.   And it absolutely works.
All the era specific jewelry and clothes really do make this photo pop.
The photo dimensions listed reflect the size of the print, not the matte.
Other sizes are available.
Shipping is free!
For additional details, please read our recommendations.