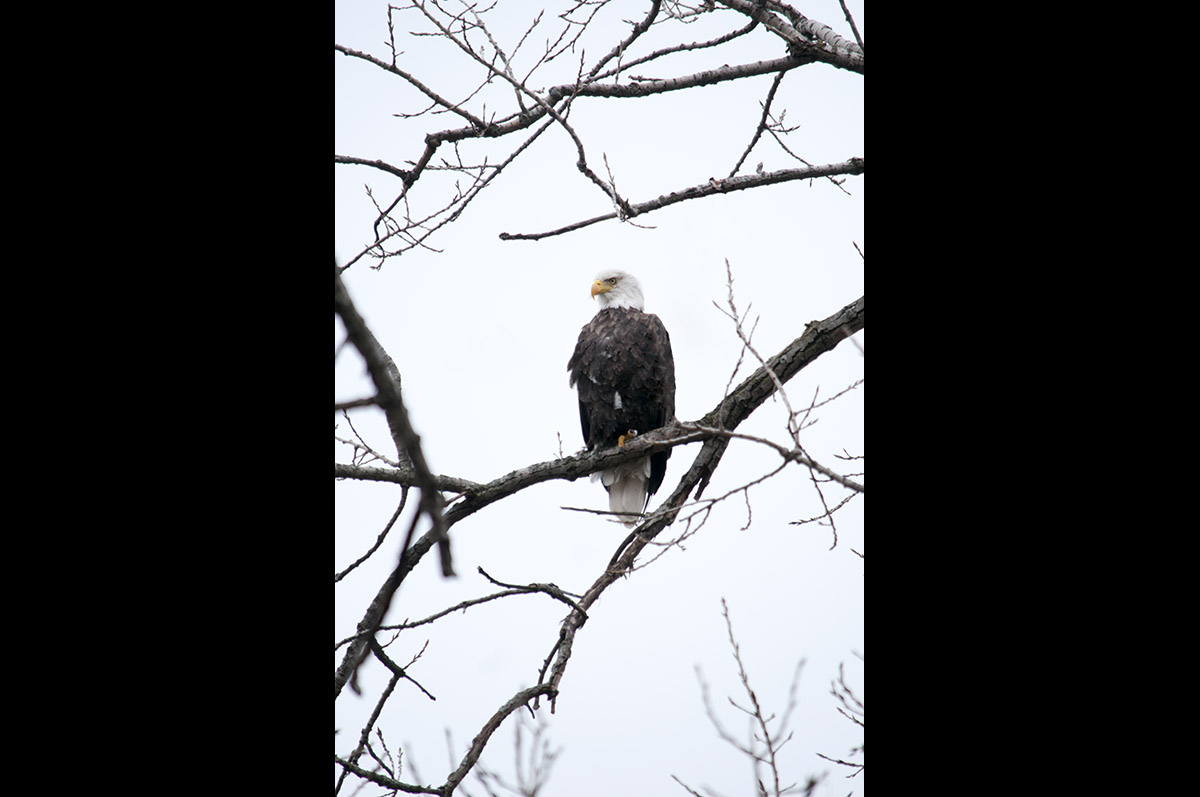 Bald Eagle in Riverside
About
Share
Purchase
Location

:

Riverside, Illinois
Share
I was sitting at my office desk looking out at the Swinging Bridge in Riverside when I saw a large bird fly by.  My first reaction was that it was probably a great blue heron.  It was big, it was dark and had an enormous wingspan.  However, as I followed the bird's flight path, I saw very quickly that it wasn't a great blue heron.  It was a barrel shaped bird that had the biggest wingspan I'd ever seen.  When I caught a glimpse of the bird's white head and tail, I knew I was looking at something rather amazing: a bald eagle.
As the bird flew out of view behind the Riverside town hall, I quickly grabbed my jacket and my camera and sprinted out the door.  I didn't know where the bird might have gone, but I was hoping that it landed somewhere nearby.  As I looked out at the swan pond, just west of the library, I saw something that looked like a small bear sitting near the top of one of the tallest trees there.  My luck was good; the eagle had landed.  I fired off a couple of quick shots of that and continued my sprint to get closer.  I got almost underneath the tree where the eagle was perched and managed to get this shot before it took off again.
Then, things got a little crazy…  Click for the next bald eagle photo.
The photo dimensions listed reflect the size of the print, not the matte.
Other sizes are available.
Shipping is free!
For additional details, please read our recommendations.