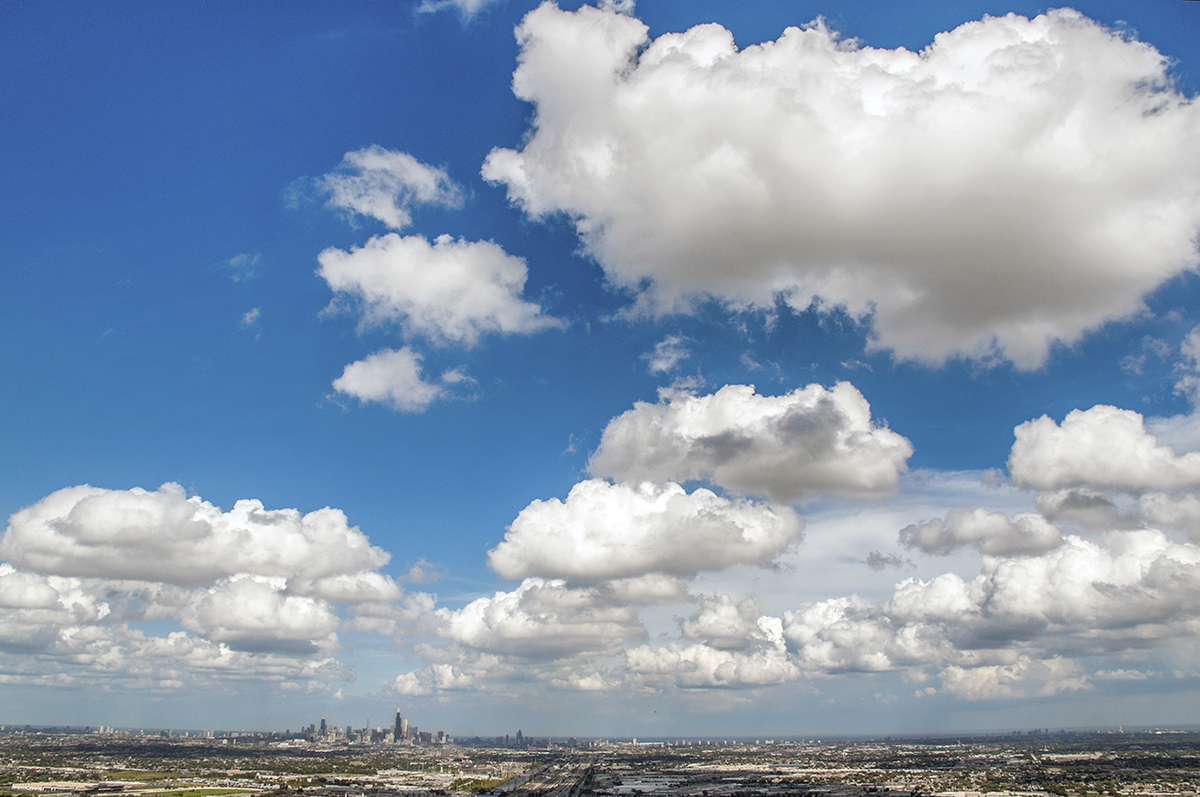 Big Clouds, Small Skyline
About
Share
Purchase
Location

:

Chicago, Illinois

Helicopter

: Rotorzen
Share
One of the most interesting elements of photos taken from unusual perspectives–and from a helicopter definitely qualifies as an unusual perspective–is how the size of the subject matter can change. Here is a perfectly normal photo of clouds… with a teeny, tiny Chicago skyline on the horizon.
I feel like this is what Chicago's skyline would/should look like from DeKalb, not while hovering above Stickney, near Midway Airport. When we landed, I could clearly see the Sears (Willis) Tower from the ground and it looked substantially bigger than this.
On the other hand, maybe those are just some really, really, really large clouds.
The photo dimensions listed reflect the size of the print, not the matte.
Other sizes are available.
Shipping is free!
For additional details, please read our recommendations.