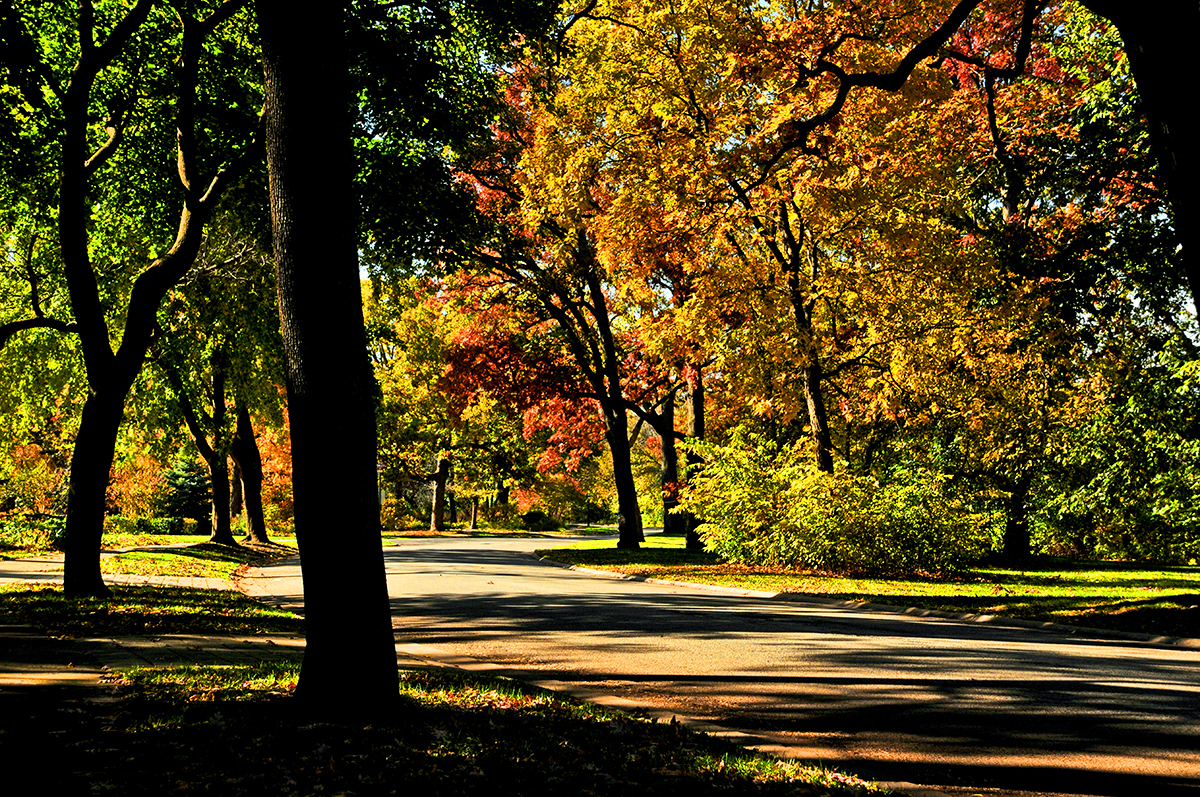 Bloomingbank Road
About
Share
Purchase
Location

:

Riverside, Illinois
Share
One of the great things about shooting photos with the leaves changing is that high contrasts in the images tend to look fantastic. Normally, when you're shooting a model or a landscape, you don't want there to be huge gap between the light in the picture; a scenario where there are really dark shadows and really bright patches of light don't necessarily spell good things. When it comes to shooting fall colors though, bring it on!
Colors tend to look even better when surrounded by black, so if you can find the right bright sunny day to shoot leaves, you'll be treated to a wondrous canopy of highlighted leaves that are almost individually framed (by black).
This is one of my favorite fall photos; the photo of a street in Riverside, Illinois, called Bloomingbank Road, winding its way down the river. This is blown up incredibly large and hanging on the wall of my house at present. It makes me happy to know that places like this not only exist but do several three blocks from where I live.
The photo dimensions listed reflect the size of the print, not the matte.
Other sizes are available.
Shipping is free!
For additional details, please read our recommendations.