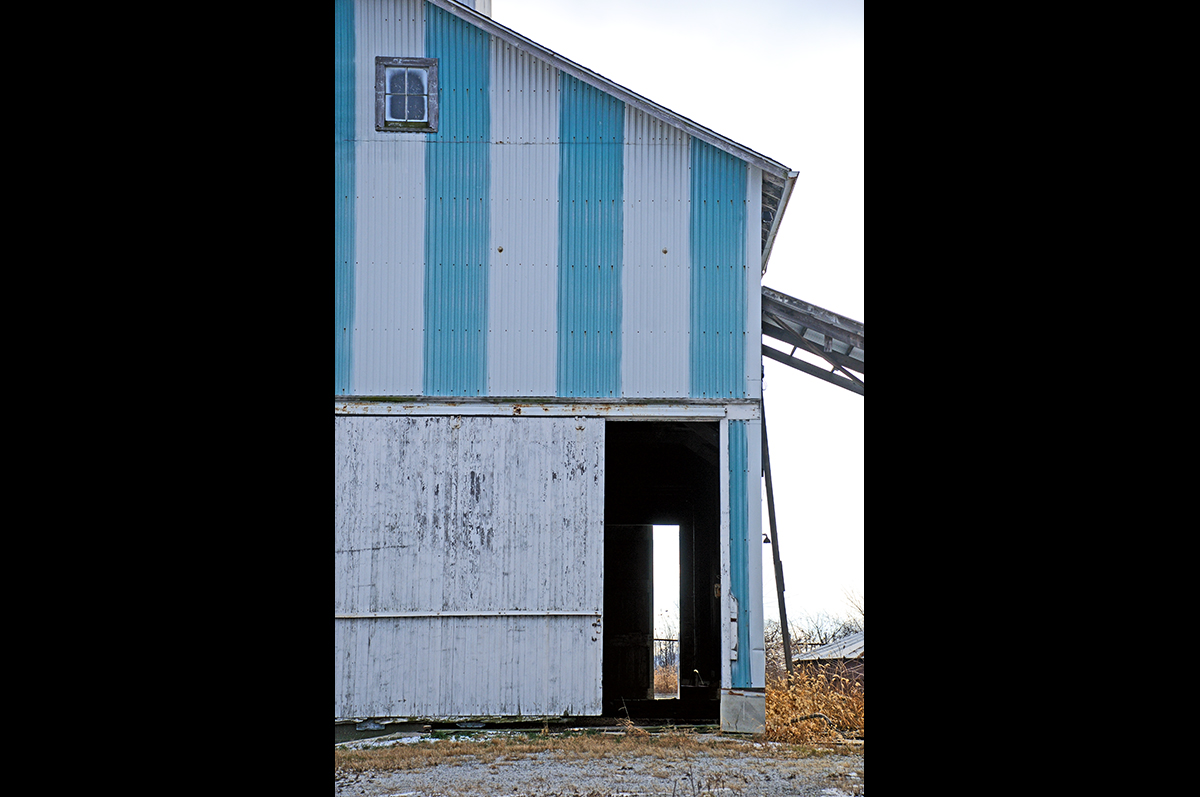 Blue and White Barn
About
Share
Purchase
Location

:

Vincennes, Indiana
Share
While driving around the back roads of northern Indiana, I spotted this barn.  Besides the unusual light blue and white color scheme, what struck me about the barn was that it was old and weathered… and made completely out of aluminum siding.
I shot a number of different angles of the barn, but this is my favorite image of the set.  I love the way you can see through the barn to the weeds in back and the way that the back door is centered perfectly in the darkness of the barn's interior.
The photo dimensions listed reflect the size of the print, not the matte.
Other sizes are available.
Shipping is free!
For additional details, please read our recommendations.