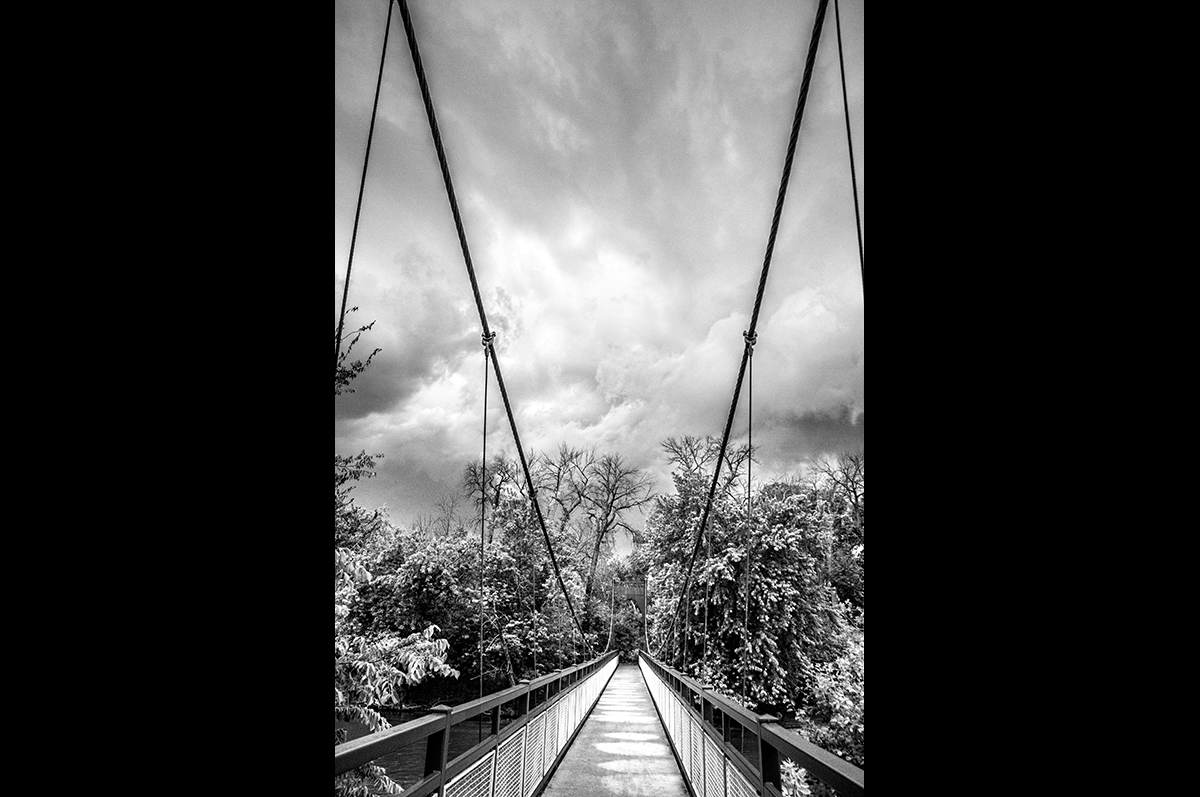 Bridge to Tree-bithia
About
Share
Purchase
Location

:

Riverside, Illinois
Share
Really, I got into photography to make bad puns while titling my images.  The truth is that I call this photo Bridge to Hell because, to me, it looks like there's a bad, bad, bad, bad place on the other side.  And I'm a huge fan of the neighborhood on the other side, Riverside Lawn, so that's just false.  About 5 minutes after I took this photo, the skies opened up and a torrential down pour came.
The photo dimensions listed reflect the size of the print, not the matte.
Other sizes are available.
Shipping is free!
For additional details, please read our recommendations.