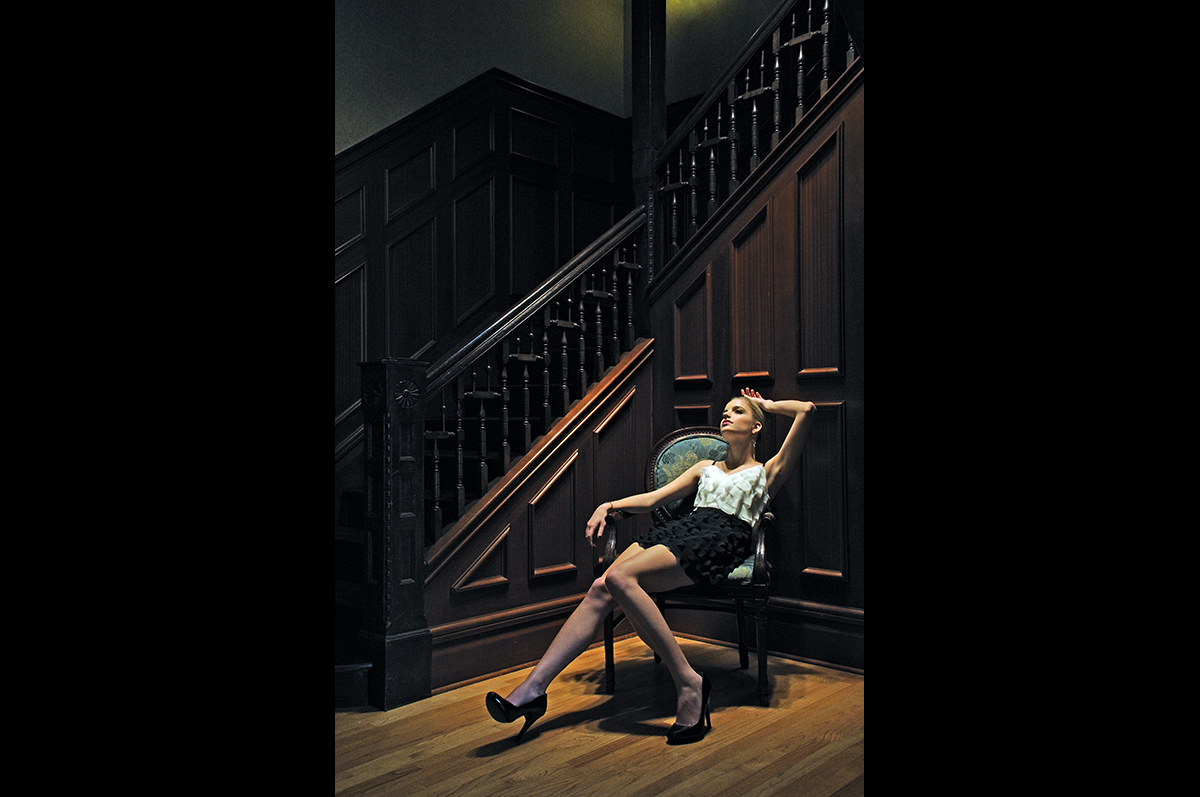 Brooke Boerman
About
Share
Purchase
Model

:

Brooke Boerman

Location

:

Carleton Hotel, Oak Park, Illinois

Hair Styling

:

Val Kozlovitser

Wardrobe Styling

:

Twenty Seven and a Half
Share
I love this photo of model Brooke Boerman. I took it at the Carleton Hotel in Oak Park, Illinois. It is a perfect example of a dramatically lit photo that seems to tell a story… that ultimately makes no sense when you stop and think about it.
There is no reason on earth that an attractive woman would be lounging (especially in this pose) on an antique chair next to some mahogany paneled stairs, but in the context of this photo it somehow works.
I'm a big believer in being able to see all the limbs and/or extremities of a model in a photo. If someone puts his hands in his pockets in a photo, it looks like he has no hands. It's just that simple. However, sometimes it's hard to make all limbs visible. Case in point: this photo. So, you simply have the model rest her hand on top of her head. Problem solved.
The photo dimensions listed reflect the size of the print, not the matte.
Other sizes are available.
Shipping is free!
For additional details, please read our recommendations.