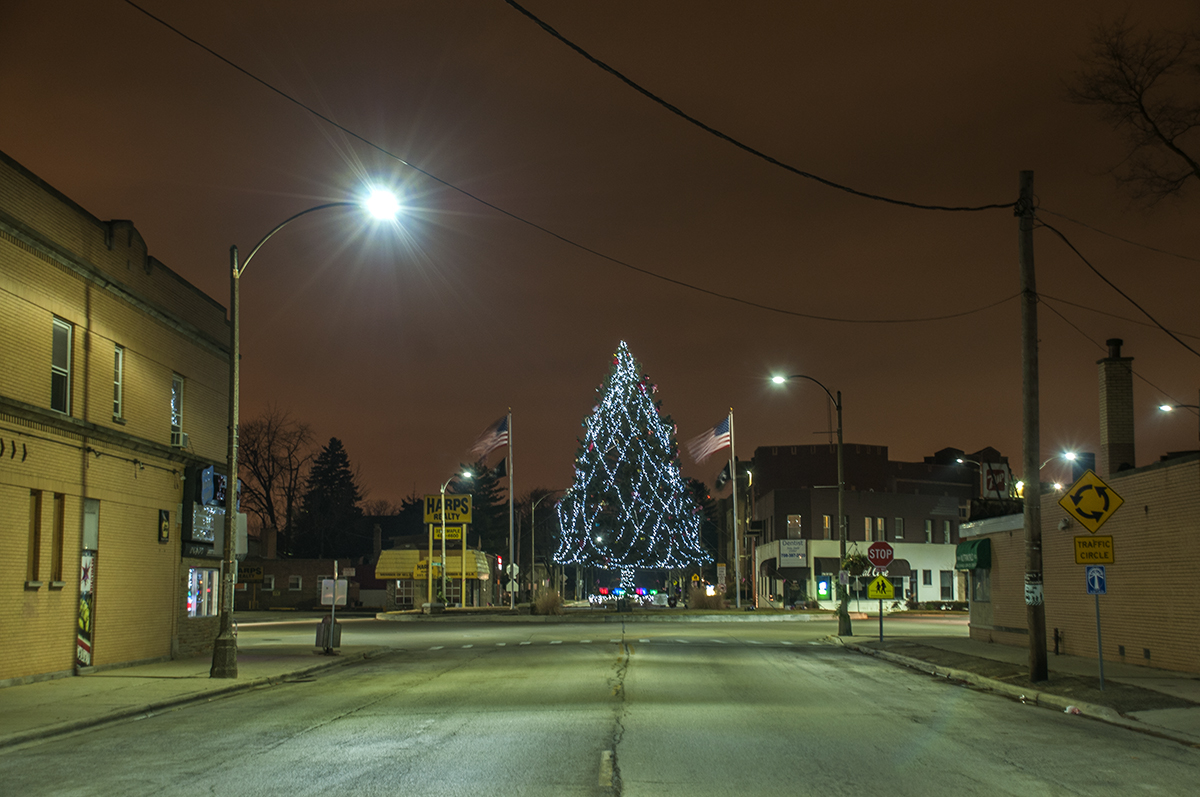 Brookfield Christmas Tree
About
Share
Purchase
Location

:

Brookfield, Illinois
Share
At the center of Brookfield, Illinois is a large traffic circle.  In December, in the middle of said traffic circle is a very large Christmas tree.  Since seemingly every road in Brookfield leads to that intersection, this tree can be seen for blocks on end in just about every direction.  The hard part of shooting it was all the waiting I did for situations where no cars were driving through the round-about.
The photo dimensions listed reflect the size of the print, not the matte.
Other sizes are available.
Shipping is free!
For additional details, please read our recommendations.