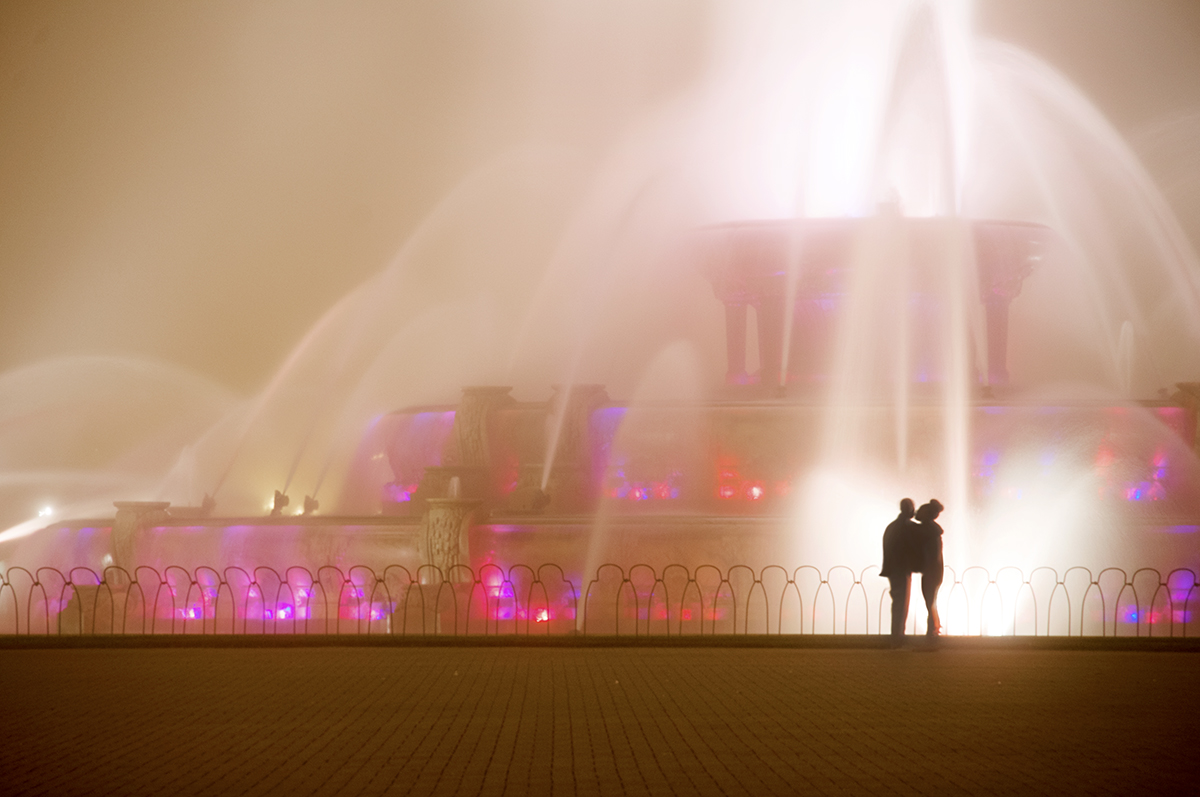 Buckingham Fountain Kiss
About
Share
Purchase
Location

:

Chicago, Illinois
Share
Given how many of my photos are staged and intricately planned out ahead of time, it's quite a change of pace to report that this photo is 100% organic.  I was there, they did this and I took a picture of it.  Given how great an image this is, it still gnaws at me a little bit that I didn't approach the couple and ask if they'd do a few other things; he could have dipped her, she could have opened her umbrella, they could have started, and so on and so forth.  But, unless there's something really unusual going on, I won't approach people on the street and ask them to pose for me.  Damn not having models with me at all times!
What made the capture of this image even more impressive to me was the fact that the two people seen here did not move while the shutter was open.  For three seconds, they didn't move; that's why they are so crisply in focus here.  I got lucky indeed.
The photo dimensions listed reflect the size of the print, not the matte.
Other sizes are available.
Shipping is free!
For additional details, please read our recommendations.