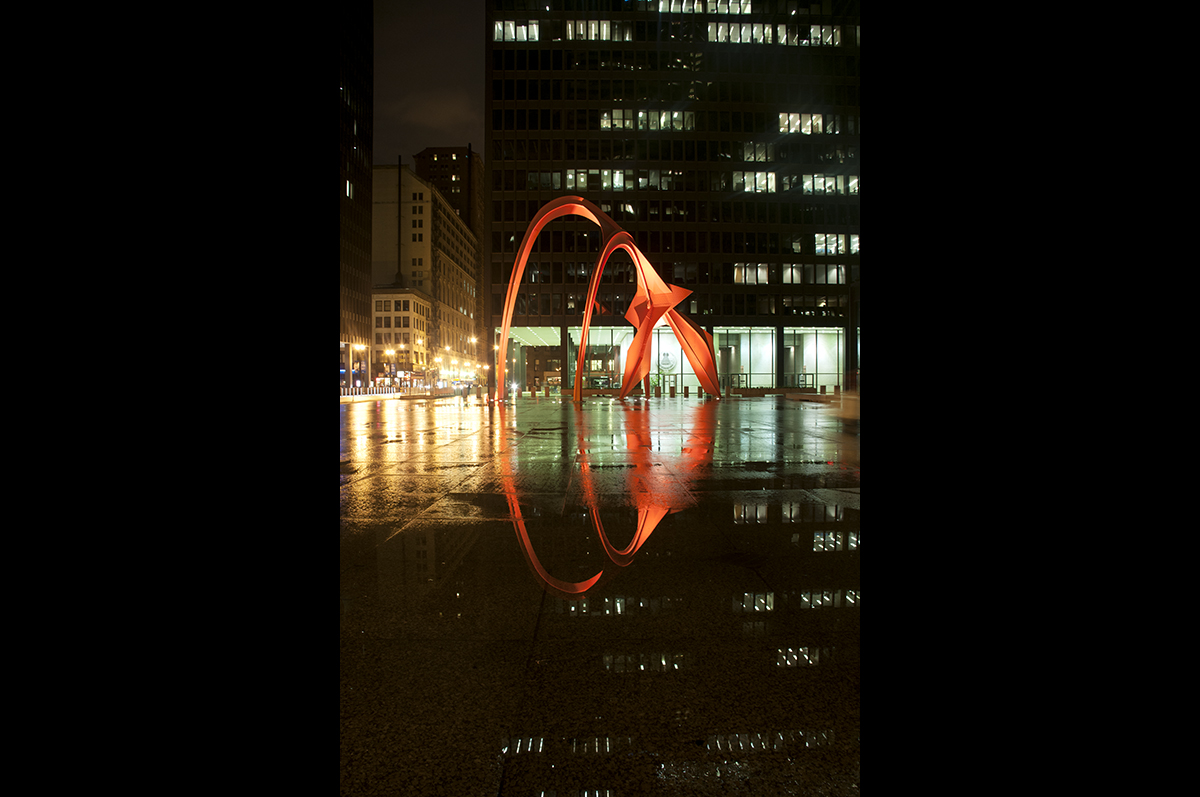 Calder's Flamingo at Night
About
Share
Purchase
Location

:

Federal Plaza, Chicago, Illinois
Share
Shooting in the rain is simply an awful experience. It can be summed up as follows: I'm cold and wet and I hope my camera's not damaged. Shooting immediately after the rain has stopped, however, is a simply glorious experience. Colors pop, the wet ground reflects copious amounts of light and, if you're lucky enough to find a black sidewalk with puddles of water on it, the puddles will act as mirrors. I cannot speak highly enough about shooting immediately after a rain storm.
I lucked out here because I happened to be near Alexander Calder's Flamingo when a thunderstorm passed through. As soon as the rain stopped, I set up my tripod and began shooting. I didn't have long to shoot though because Federal Plaza has some extremely diligent workers. At roughly the same time I started shooting, they brought out their squeegees and started getting rid of the very puddles I wanted to shoot. Fortunately, in the few minutes I had with the puddles, I got this image. In a sign of just how perfectly the puddles worked as mirrors, I will occasionally try to hang this photo upside down before then noticing my error.
The photo dimensions listed reflect the size of the print, not the matte.
Other sizes are available.
Shipping is free!
For additional details, please read our recommendations.