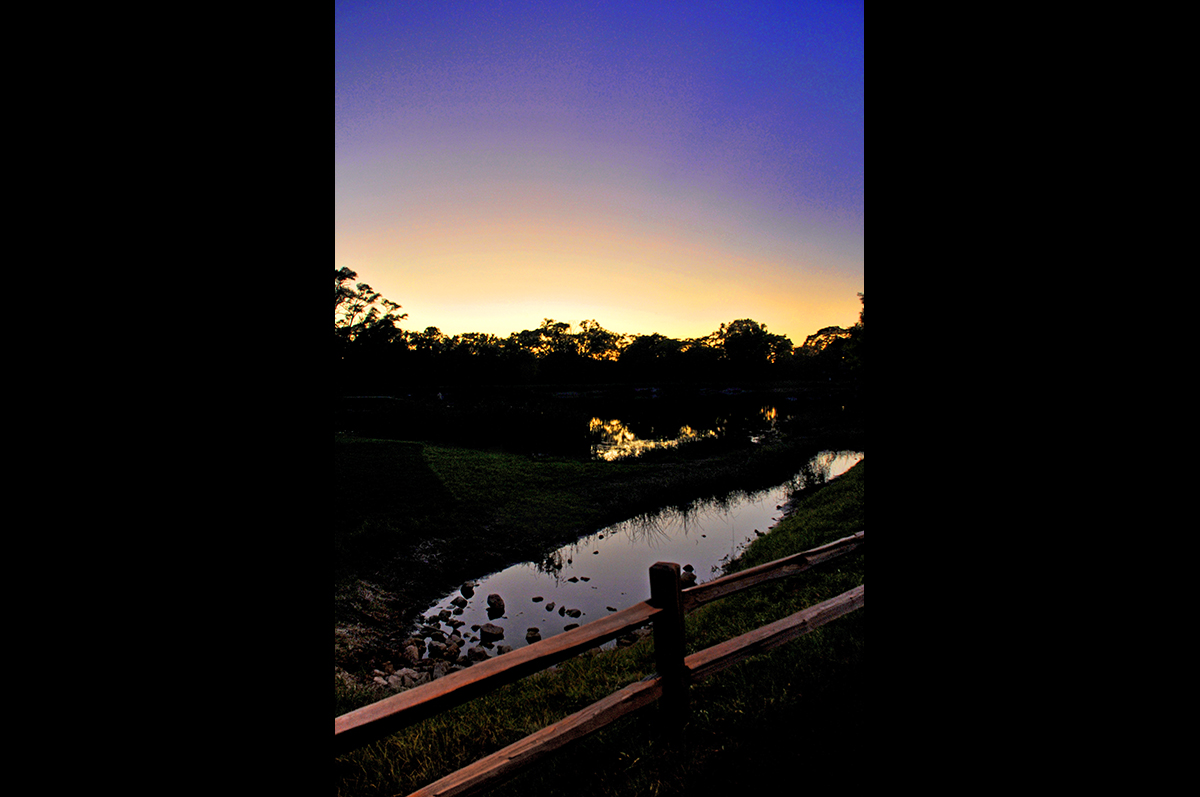 Cermak Pond at Sunset
About
Share
Purchase
Location

:

Lyons, Illinois
Share
This is one of the first pictures I took with my current camera.  I was actually testing it along with another camera to see which I liked better and this particular picture was what sealed the deal.
It was a beautiful fall day at dusk.  The minute the afternoon temperatures dip below 55, the blues in the sky really come alive.  This was one of the first days below that temperature and I planned on taking full advantage of it.  These colors are really the way it was that day; they are not the result of extensive post work.  One of the hidden attributes of this picture is the amount of red in the wood of the fence.  I have no idea why it appeared that way, but I think the red adds a beautiful accent to the blues and yellows of the sky.
(As an aside, the 'rings' of light in the sky are a result of the JPEG format and not present in the actual photo)
The photo dimensions listed reflect the size of the print, not the matte.
Other sizes are available.
Shipping is free!
For additional details, please read our recommendations.