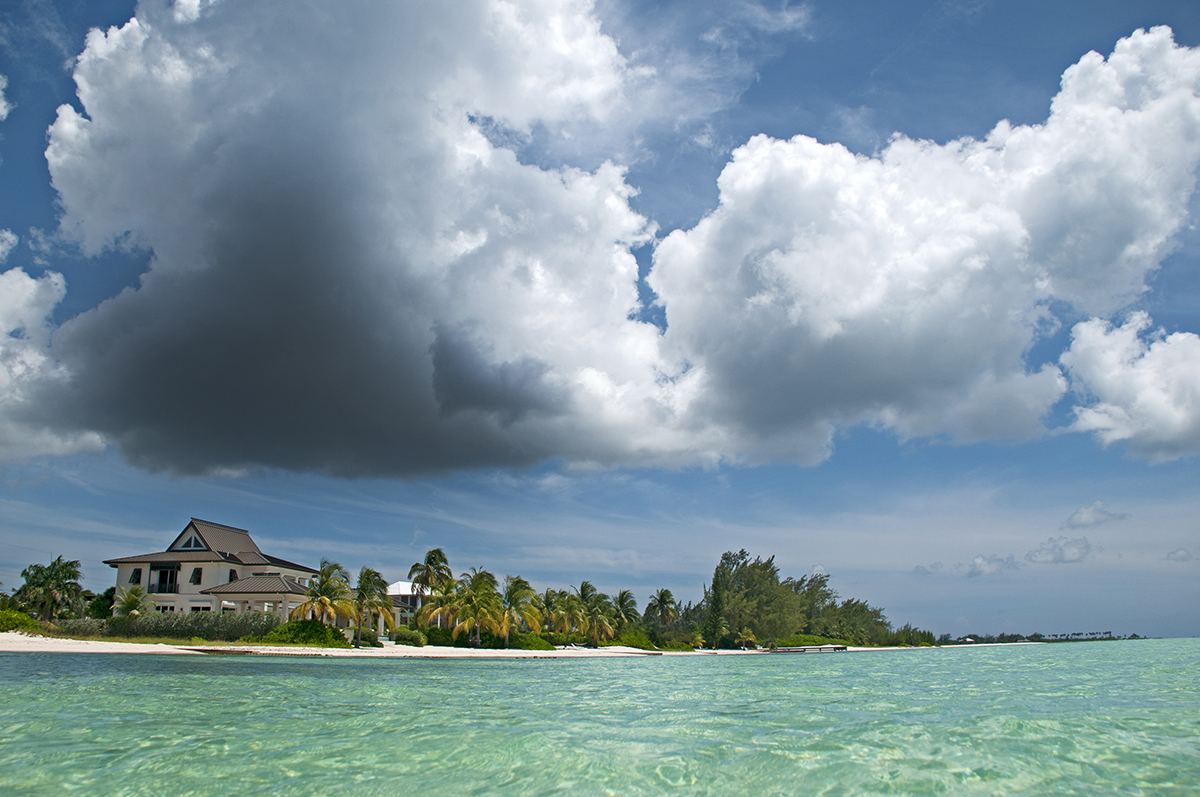 Charlie Brown's House
About
Share
Purchase
Location

:

Near Rum Point, Grand Cayman, Cayman Islands
Share
I was standing in waist deep water shooting this scene.  I was extremely focused on not dropping my camera into the water and, at the time, didn't even notice the piece de resistance: a large, dark cloud hovering over this mansion.
When I uploaded the photos to my computer, I spotted it immediately.  From the angle I shot it, it looked like there was a cloud directly over this person's house.  It was like one of those clouds in the Peanuts comic strips that hovered just above Charlie Brown's head so it would just rain on him.
I think beyond the amusement of the subject matter, what caught my fancy was the way that the cloud does appear very close to me, even though in reality it was miles upon miles away.  I consider this photo an outtake in the truest form… that designation is what makes it worthwhile to me.
The photo dimensions listed reflect the size of the print, not the matte.
Other sizes are available.
Shipping is free!
For additional details, please read our recommendations.