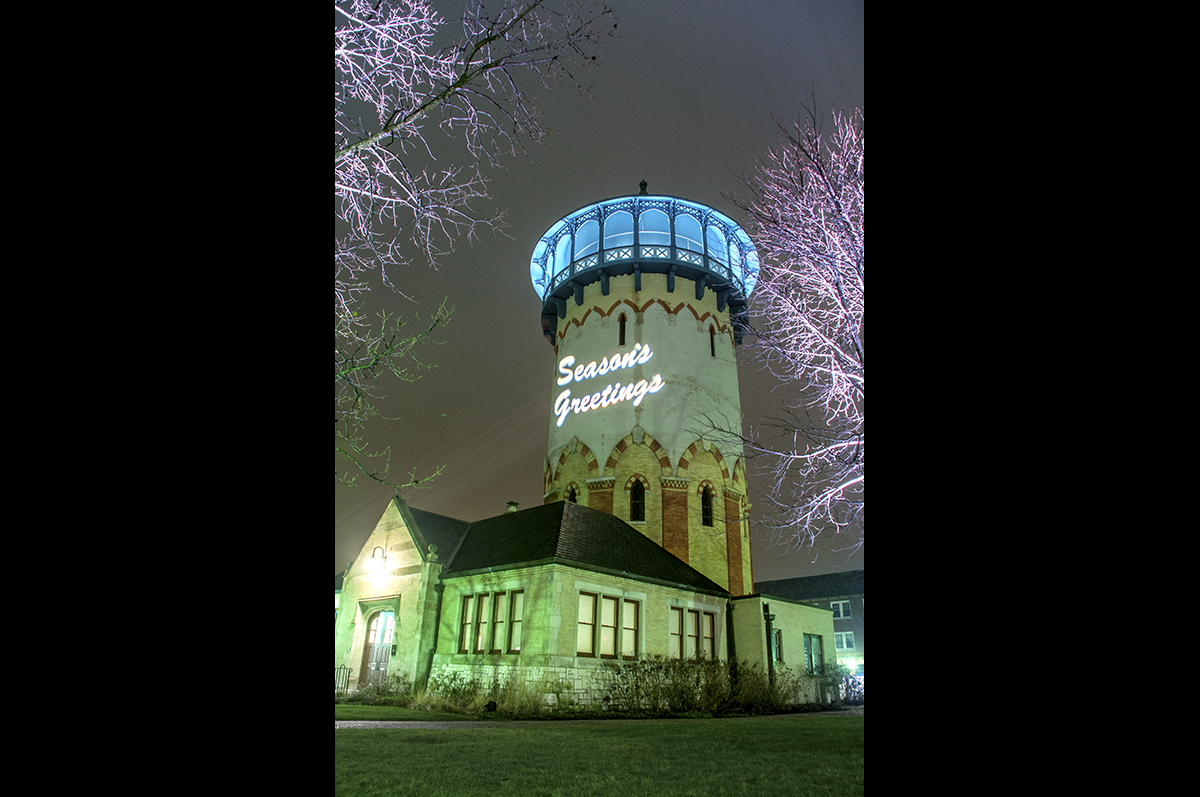 Christmas in Miami
About
Share
Purchase
Location

:

Riverside, Illinois
Share
Two of the trickiest concepts to photograph are 'spring' and 'cold'.  Because neither one of them actually looks like anything.  Flowers help to present the illusion of spring in photos and snow certainly helps things look cold, but the sad truth is that when shooting in spring or the cold, the photos don't necessarily look like spring or the cold.  And there's nothing worse than shooting in weather that is ten below zero that looks like it is 75 in the photo.
In this image of the Riverside water tower at Christmas, it wasn't particular cold.  Exactly as it looks.  Coupled with the purples that are being reflected on the tree branches, the pastels of the tower, it struck me as exactly as what Christmas in Miami would look like.
As an aside, what allowed me the opportunity to shoot the Tower lights like this was the fact that there was about a five minute delay between when the red/green lights that were projected on the tower were turned off and when the other light of the tower were turned off.  I took full advantage of that five minute period!
The photo dimensions listed reflect the size of the print, not the matte.
Other sizes are available.
Shipping is free!
For additional details, please read our recommendations.