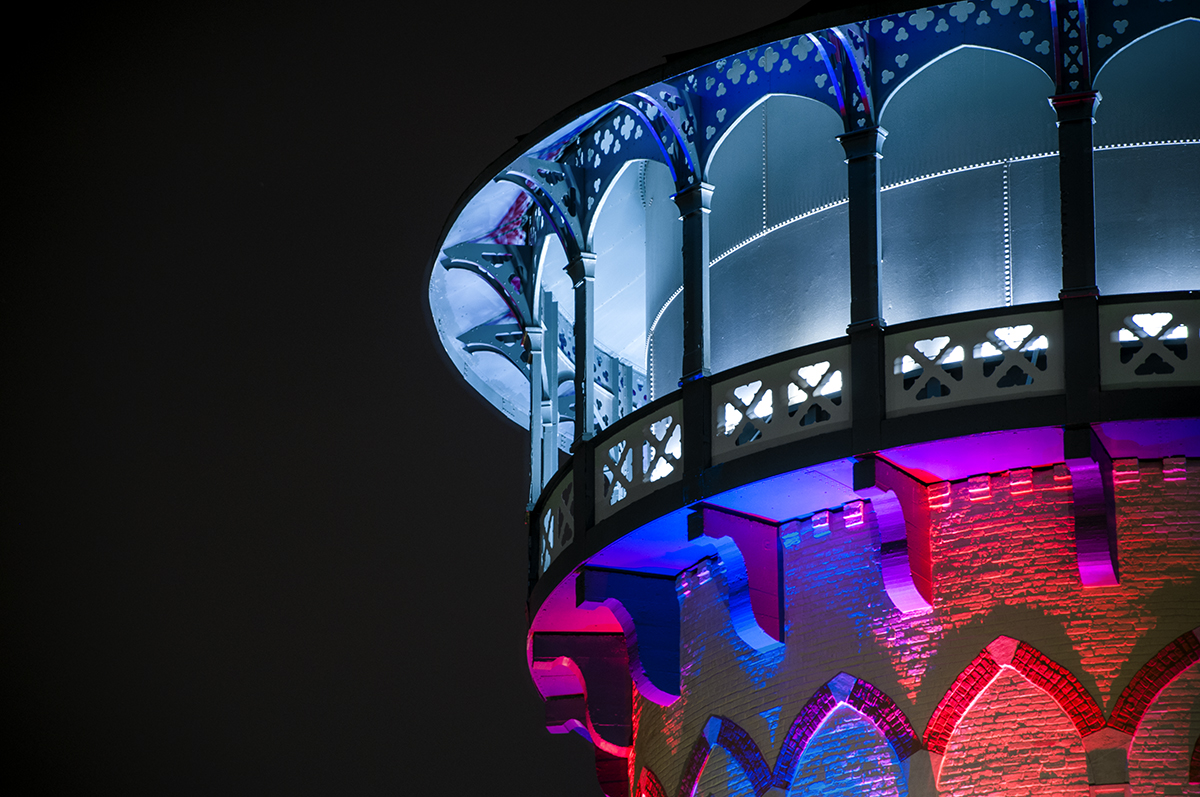 Closeup of the Riverside Water Tower on the 4th of July
About
Share
Purchase
Location

:

Riverside, Illinois

Water Tower Lighting By

:

Aaron Muir
Share
I know that the colors red and blue make purple, but I don't often think about that fact.  Whenever I look at this picture, I do, however, think about that.  Contrary to many people's assumptions, I have not changed the colors here or adjusted the white balance to make the tower more pink.  I just zoomed in and shot a closeup of the top of the tower and the red and blue light bleed into one another a smidge.
The photo dimensions listed reflect the size of the print, not the matte.
Other sizes are available.
Shipping is free!
For additional details, please read our recommendations.