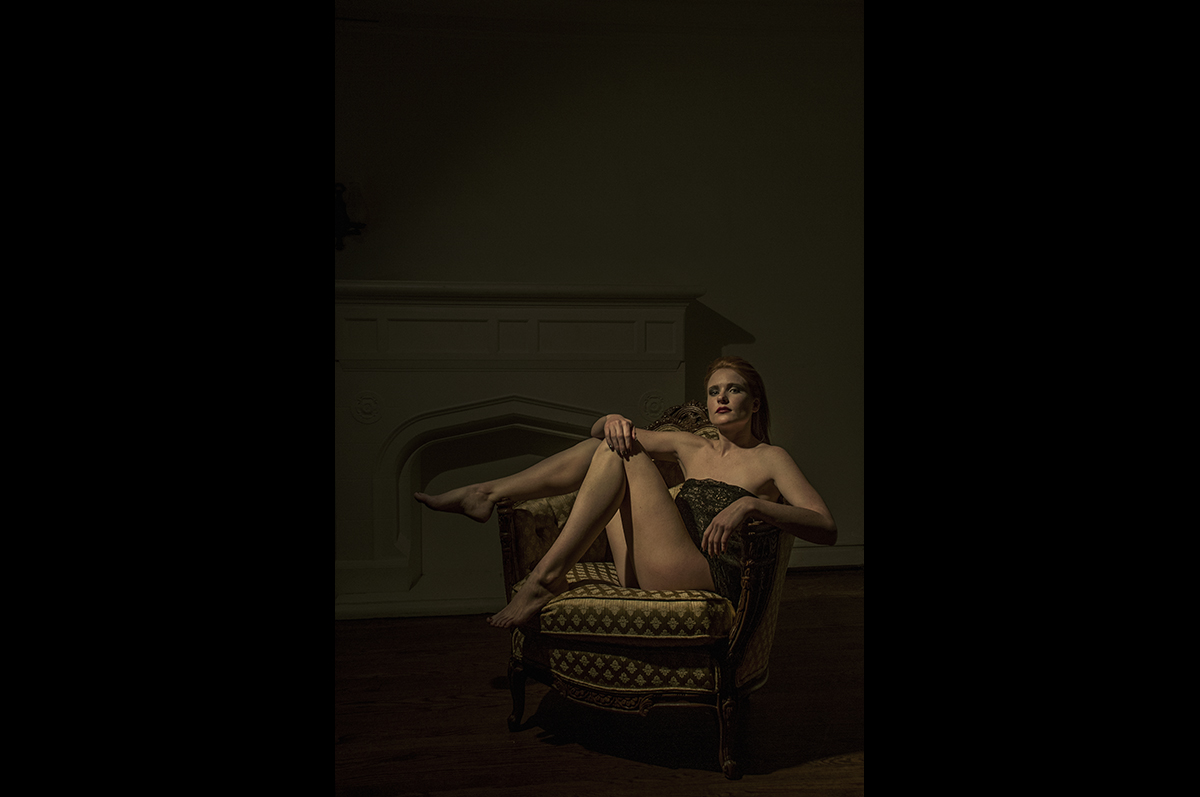 Desiree in My Office
About
Share
Purchase
Model

:

Desiree Manly

Location

:

My Office, Riverside, Illinois

Hair Styling and Makeup by

:

Val Kozlovitzer

Wardrobe Styling

:

Twenty Seven and a Half

Furniture Courtesy Of

:

Robin Mooney
Share
I had a hankering to shoot a model in front of a mantle in an antique chair while wearing lingerie.  It was fairly specific as my hankerings go, but there's no arguing with it.  The camera wants what the camera wants.  After location scouting several buildings in the Gold Coast of Chicago and numerous ballrooms, I felt somewhat down; I was basically looking for an empty room with a fire place/mantle in it and no one had that.  Then I turned my head to the left and realized that I had it.
Or, with some cleaning, I had it.  I ended up moving a couple of bookshelves and pushing every bit of furniture in my office to the other side of the room and shot on the newly empty section.  I was loaned an antique chair by a local antique dealer (visit Arcade Jewelers!) and loved the way it felt almost like it was covered in gold leaf.
Desiree had access to some French styled lingerie and we shot her in it beautifully.  Her expression in this photo seems to match the mood and atmosphere of the lighting perfectly.
The photo dimensions listed reflect the size of the print, not the matte.
Other sizes are available.
Shipping is free!
For additional details, please read our recommendations.