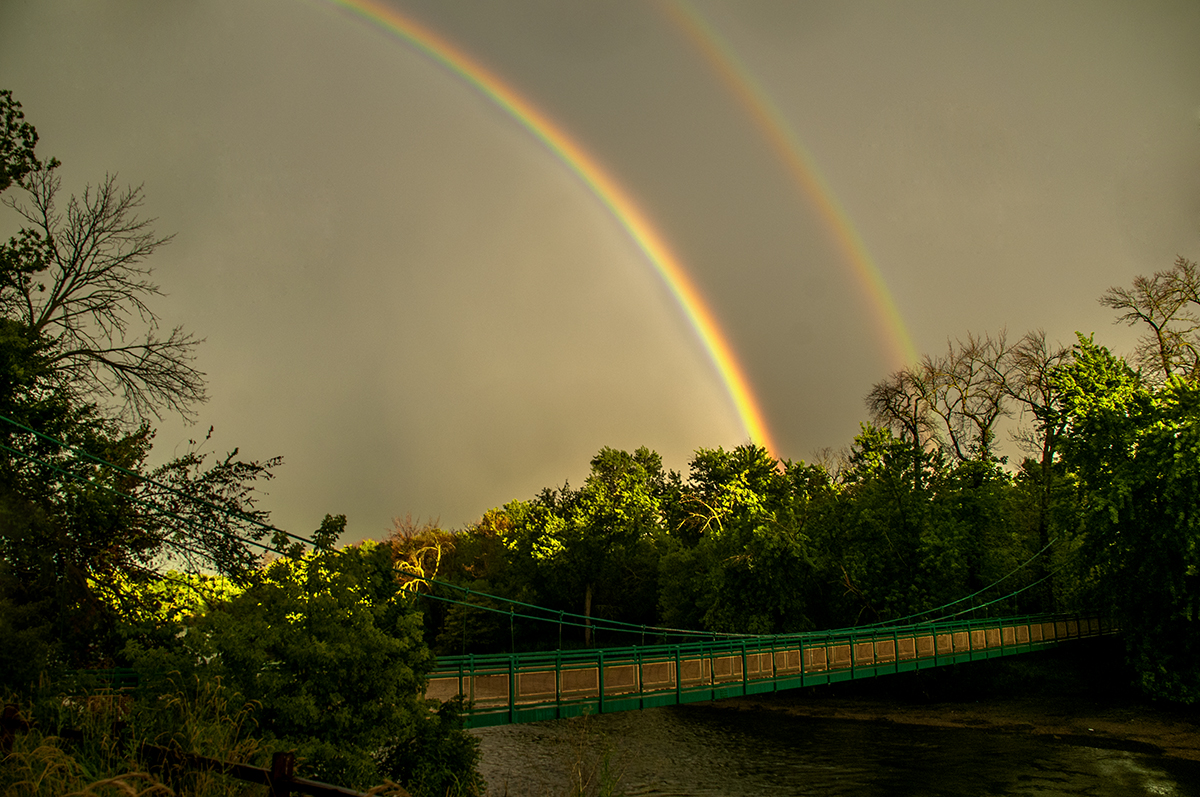 Double Rainbows
About
Share
Purchase
Location

:

Riverside, Illinois
Share
There was a pretty fierce storm that blew through the Chicago area just before sunset.  Like 'street lights on at 6PM in July' kind of fierce.  After the storm had mostly dissipated, the light in the sky was absolutely bizarre.  There were patches of extremely bright sunlight and, since there were still some rain clouds in the area, patches of extremely dark shadows.  It was like someone had turned up the contrast on life.
More importantly, there were the two best, fullest rainbows I have ever seen.  It wasn't just that they both were complete, it's that they were as bright as bright could be.  I dropped everything I was doing, ran outside and began shooting.  It was breathtaking.
The photo dimensions listed reflect the size of the print, not the matte.
Other sizes are available.
Shipping is free!
For additional details, please read our recommendations.