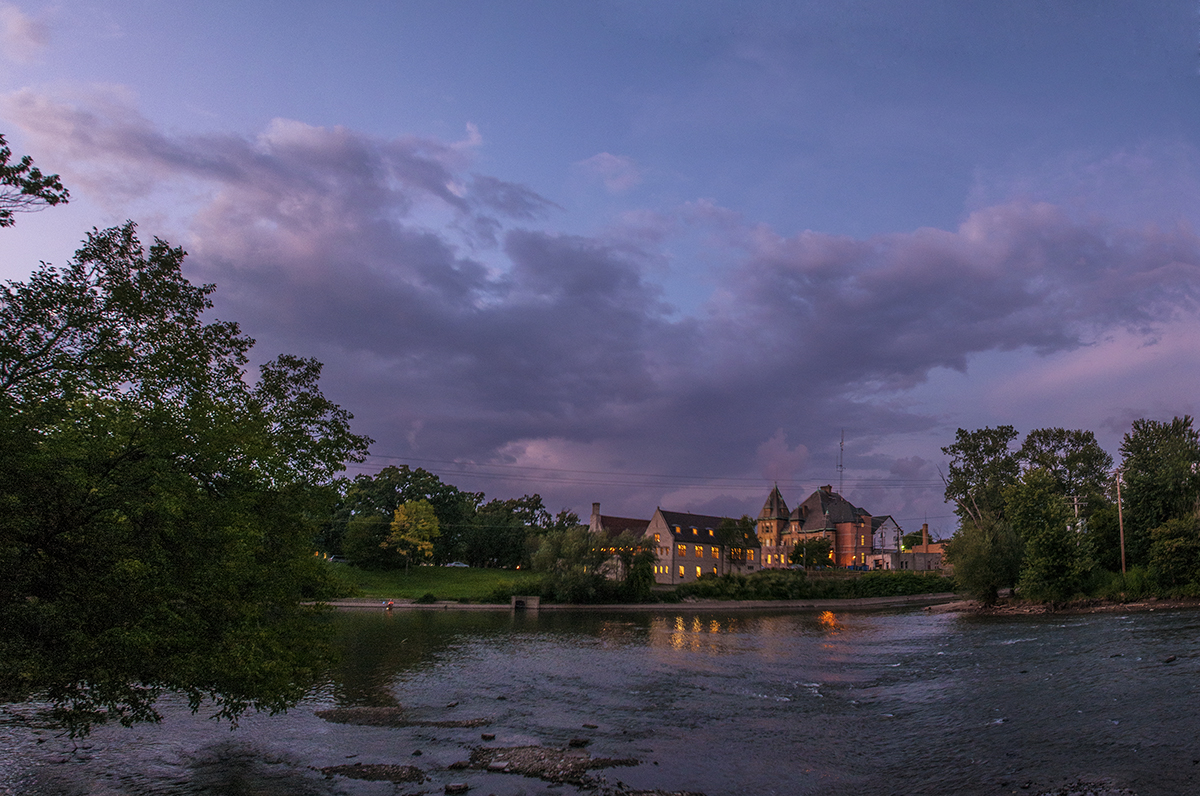 Downtown at Sunset
About
Share
Purchase
Location

:

Riverside, Illinois
Share
There are two interesting points about this photo.
It's one of the few photos I've taken that I kept making darker.  Normally, I spend all of my time lightening photos so that people can see them better.  The joy of this particular image is that there are shadows.  It really captures the feelings of being outside in Riverside at dusk.  There is some haze, the colors are vibrant, you have to squint at a few things, but it also seems light enough to see.  In order to make sure that was the desired effect, I kept making it darker.
You always want to shoot with clouds in the sky.  I think what makes this image work is the huge cloud above.  It give a texture to the top 2/3s of the photo, adds color and dimension and, probably most importantly, doesn't make it look really boring like a clear sky would have.
The photo dimensions listed reflect the size of the print, not the matte.
Other sizes are available.
Shipping is free!
For additional details, please read our recommendations.