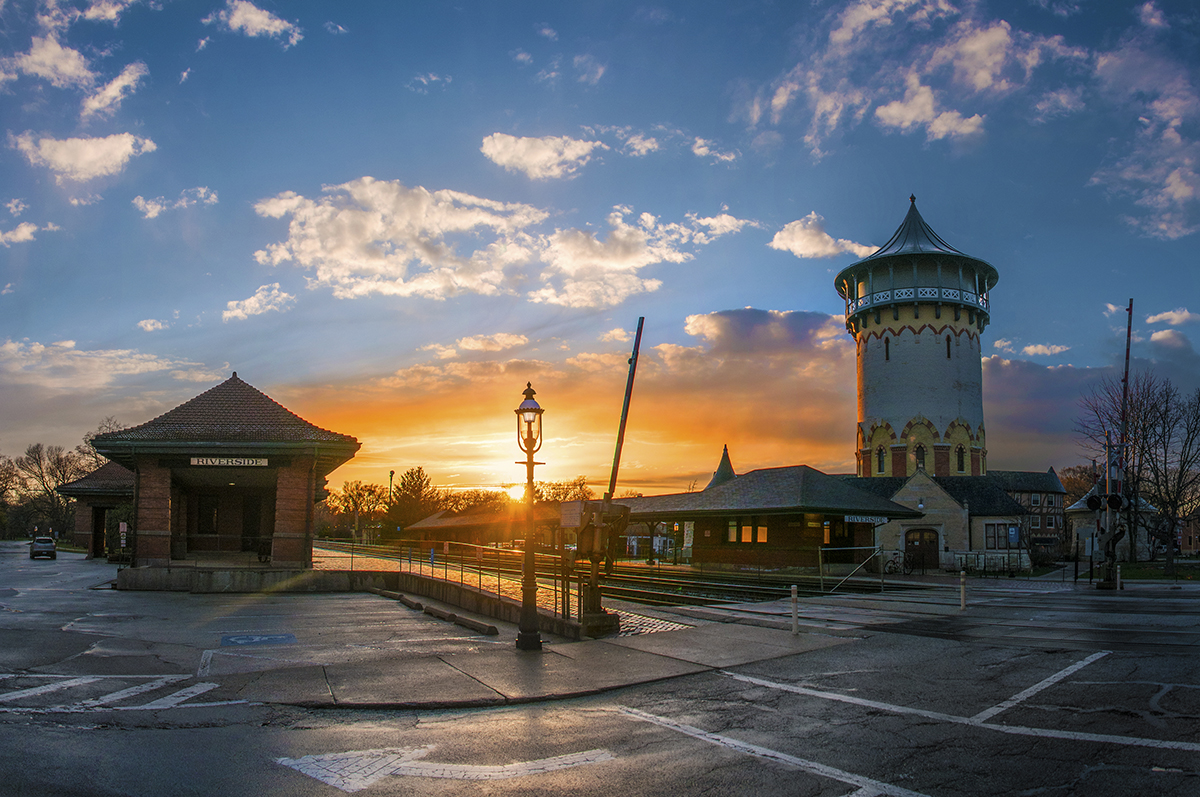 Downtown Sunset
About
Share
Purchase
Location

:

Riverside, Illinois
Share
What separates this sunset photo for me from so many others is that everything in this picture is blue/shadowy with the exception of the sunset.  I'm not sure whether it's the clouds, the time of day, the fact that it'd recently rained or something else, but the orange/yellow of the sun is completely and totally contained within the center of this picture.
The sun light is reflecting off the side of the water tower… and yet, the top of the tower seems engulfed in shade.  It's an interesting combination that makes this photo pop.  I love that there is no bleed between the orange and blue.
The photo dimensions listed reflect the size of the print, not the matte.
Other sizes are available.
Shipping is free!
For additional details, please read our recommendations.