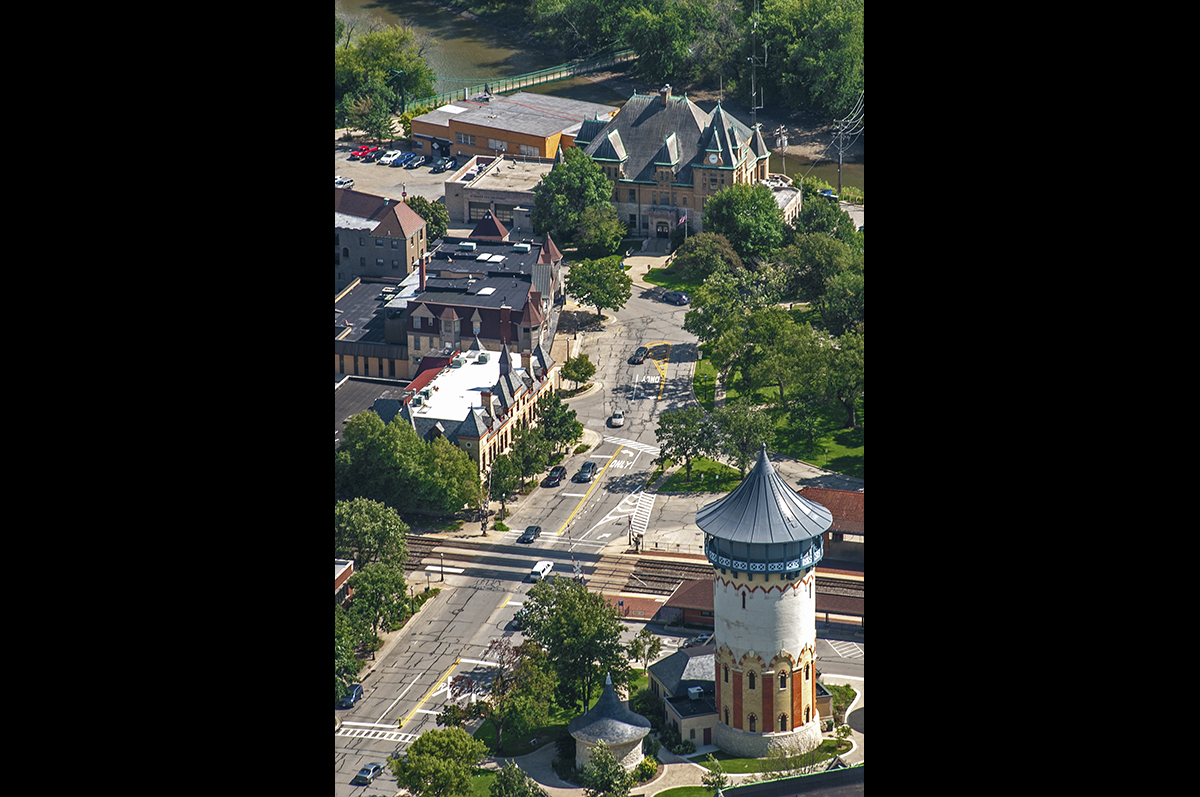 Everything in Riverside in One Photo
About
Share
Purchase
Location

:

Riverside, Illinois
Share
There are three structures in Riverside, Illinois that I shoot more than any others: the Water Tower, the town hall and the swinging bridge.  While it's technically possible to get more than one in the same photo on the ground, the likelihood of this is small and the odds of pulling it off are almost nil.  From the air, however, it's one stop shopping!
In this image, I get the water tower, the town hall (which looks a lot boxier than I'm used to seeing) and the swinging bridge lined up almost perfectly.  My only regret is that I didn't go up in the air a little more.  I believe an extra 200 feet up would have enabled me to capture the swinging bridge without any of it being cut off by the building in front of it.  C'est la vie.
The photo dimensions listed reflect the size of the print, not the matte.
Other sizes are available.
Shipping is free!
For additional details, please read our recommendations.