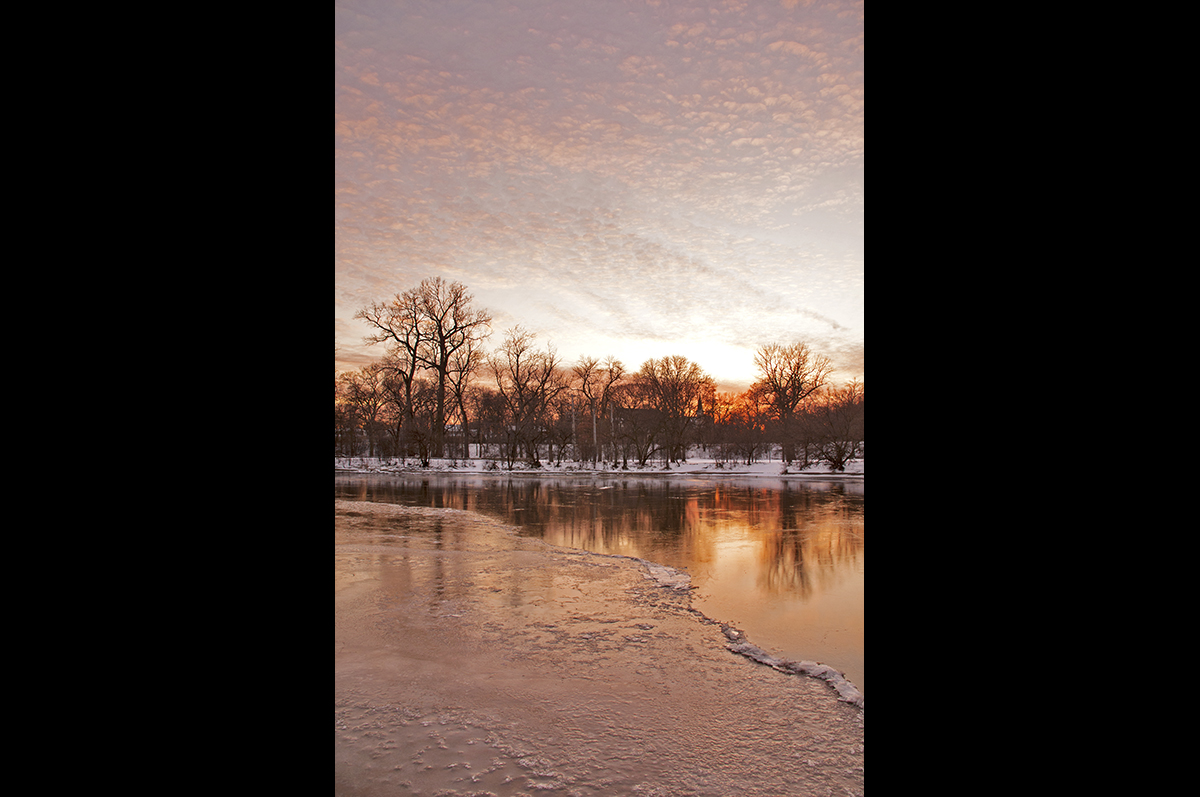 Frozen Swan Pond
About
Share
Purchase
Location

:

Riverside, Illinois
Share
I truly lucked out when I shot this image.  It still fascinates me that the texture of the sky and the texture of the ice are identical in this image.  And, in my eyes, that's what makes this shot.  Normally, mirror images take advantage of placid water and bright sunlight.  This photo turns that trend on its ear and gives the viewer a mirror image based upon texture!  Even the edge of ice in the water and the contrail in the sky run parallel to one another!
I have this photo hanging up at my house.  The sheer lack of blues and greens in the image delights me in a way I can't fully explain.  It's almost like this photo is printed using only shades of red and black.
The photo dimensions listed reflect the size of the print, not the matte.
Other sizes are available.
Shipping is free!
For additional details, please read our recommendations.