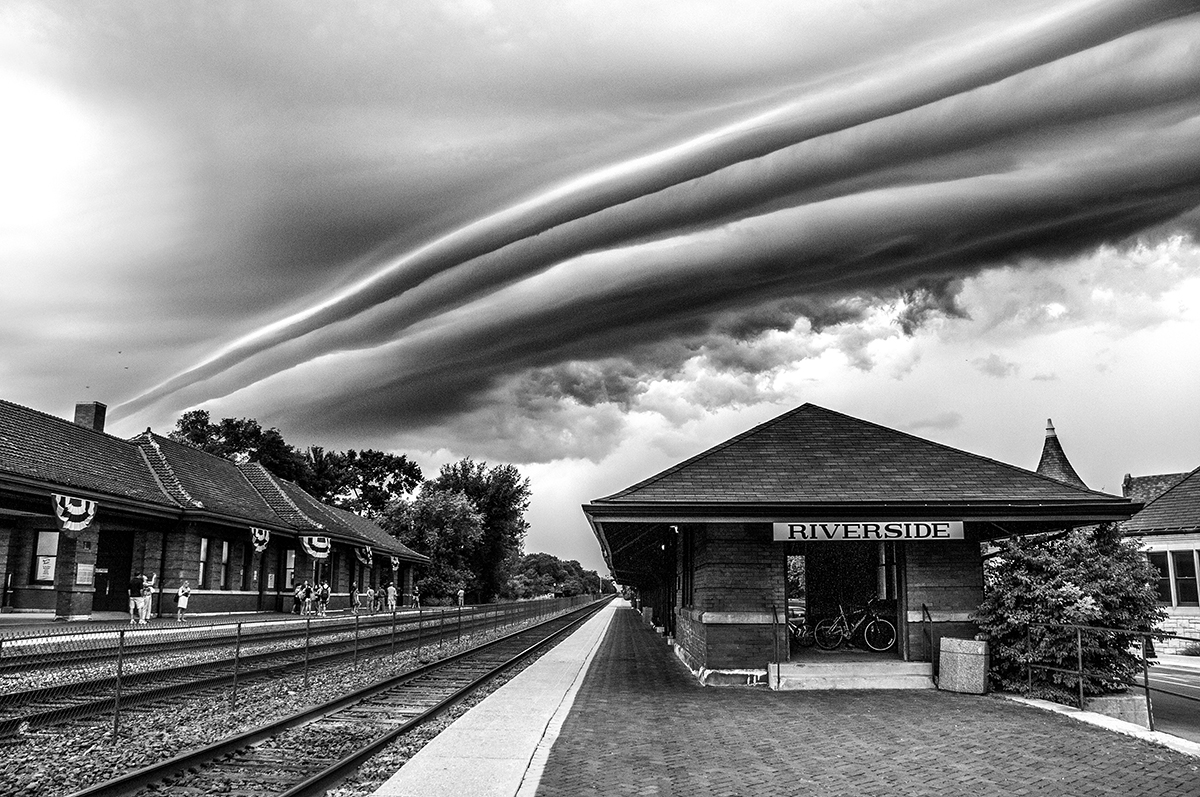 Ghost Waves in the Sky
About
Share
Purchase
Location

:

Riverside, Illinois
Share
When people ask me what I like to shoot, I often respond that I enjoy shooting everyday places in unusual weather conditions.  The follow up question to this is usually, "What's unusual weather?  Rain?  Snow?"  And I answer, "Not exactly."
I was doing something on an early day in May and a storm front started to roll through.  I ran outside and saw this Independence Day looking thing coming at us.  Outside of making this photo black and white, there was no Photoshopping done here.  This is exactly the way the sky looked… just in color.  If I'd been living 2,000 years ago, I think I'd have seen this and gone home to sacrifice a goat and hope that appeased the Gods.
The photo dimensions listed reflect the size of the print, not the matte.
Other sizes are available.
Shipping is free!
For additional details, please read our recommendations.