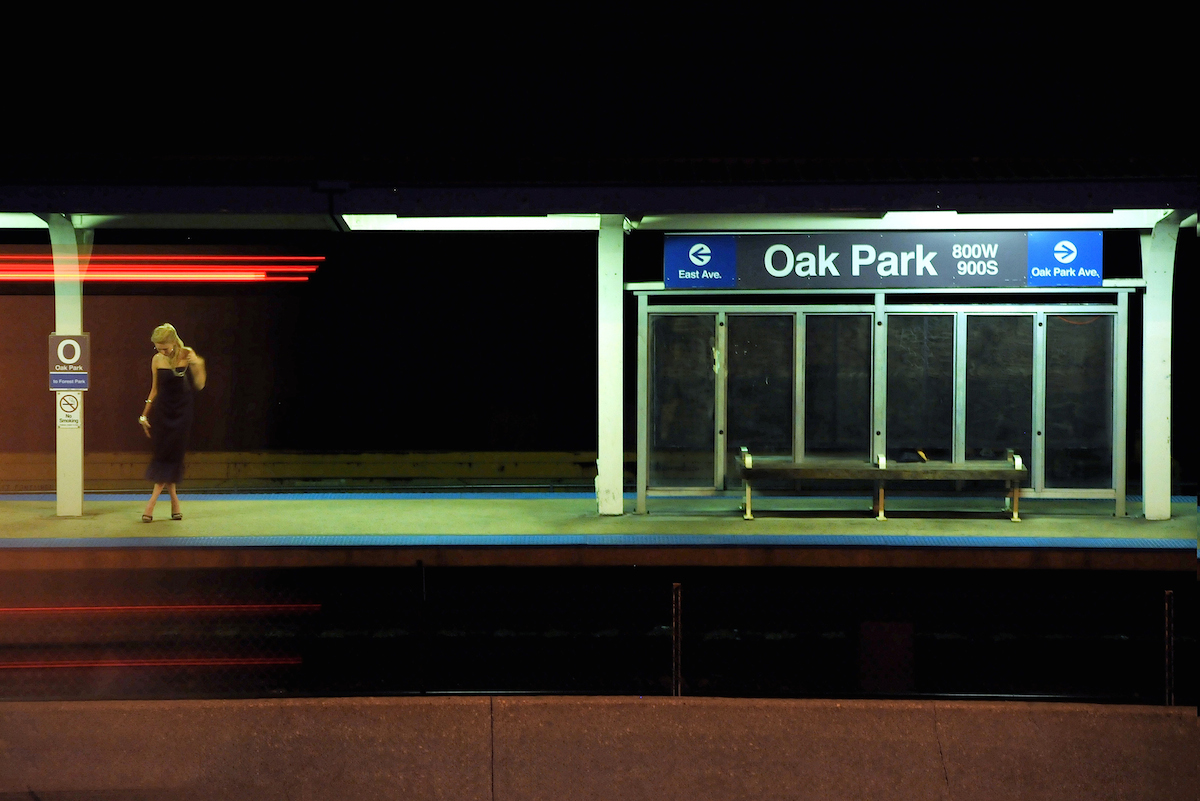 Girl on the El Platform
About
Share
Purchase
Location

:

Oak Park, Illinois
Share
I'd been fascinated by the concept of a fashion shoot at night with only practical lighting for quite a while.  My camera picked up such vibrant, bold colors at night with long-exposure, I began mapping out a way to include a model into the process.
This was difficult for a number of reasons, the biggest being that shooting in such a style would require the model to remain motionless for seconds at a time.  It doesn't sound like a particularly difficult task, until you realize that even breathing will make you blurry in camera.
What makes this image work for me is the red line above the model's head.  These are truck tail lights.  I wish I could say I planned to have the lights start where they started and to have them balance out the blue of the 'Oak Park' sign, but it was all a happy accident.
The overall feel of this photo strikes me as very Edward Hopper-esque.  I've heard numerous comments that it feels like his famous painting, Nighthawks.  I think the reason for this is that the whites in my photo aren't white.  They're kind of a green.  It seems like they're white… but they aren't.  Much the same thing takes place in Hopper's painting.  It feels like there are a lot of whites, but they're all sort of green.  The sidewalk especially.
The photo dimensions listed reflect the size of the print, not the matte.
Other sizes are available.
Shipping is free!
For additional details, please read our recommendations.