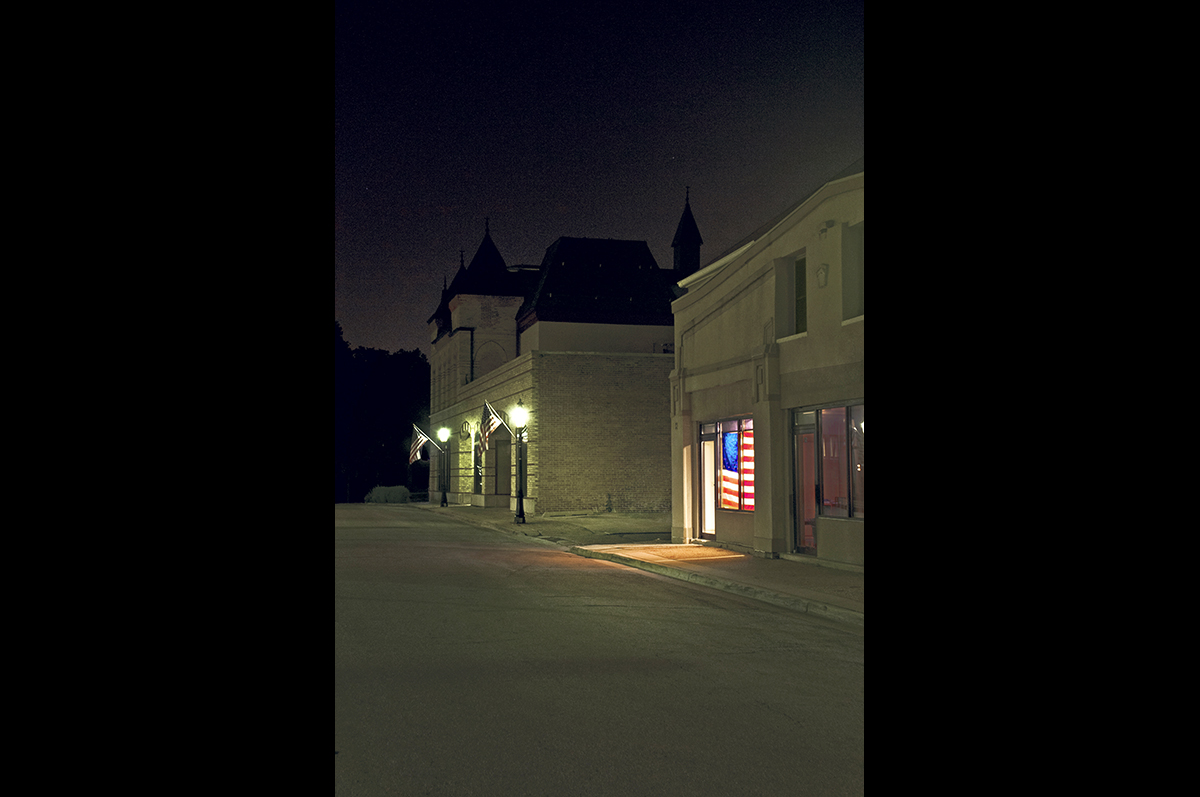 Giving Proof Through the Night
About
Share
Purchase
Share
Friend Investment Group is located on Quincy Street in Riverside, Illinois. For the 4th of July (and the week that followed it), they put up an enormous American flag in the window. At night, several track lights shined down on the flag illuminating it brightly for people outside.
I shot the storefront for two nights in a row trying to capture the flag in all its glory. And, man, did I run into trouble. Besides the cars that were parked in frame and the other business signs that lit up the background of some of the pictures, I found that the other lights that were left on in the Friend Investment Group's office were negatively impacting the photos. So I called up the group's owner and asked him if he could turn off the office lights for me that night. He did and the result was this beautiful image.
The most wonderful thing about the Friend Investment Group's flag is the way that it lit up the street like some sort of a patriotic Bat-signal. Squint at the scene and all you see is a almost blindingly colorful flag casting a red, white and blue hue to the night air. This is an absolutely beautiful display.
The photo dimensions listed reflect the size of the print, not the matte.
Other sizes are available.
Shipping is free!
For additional details, please read our recommendations.