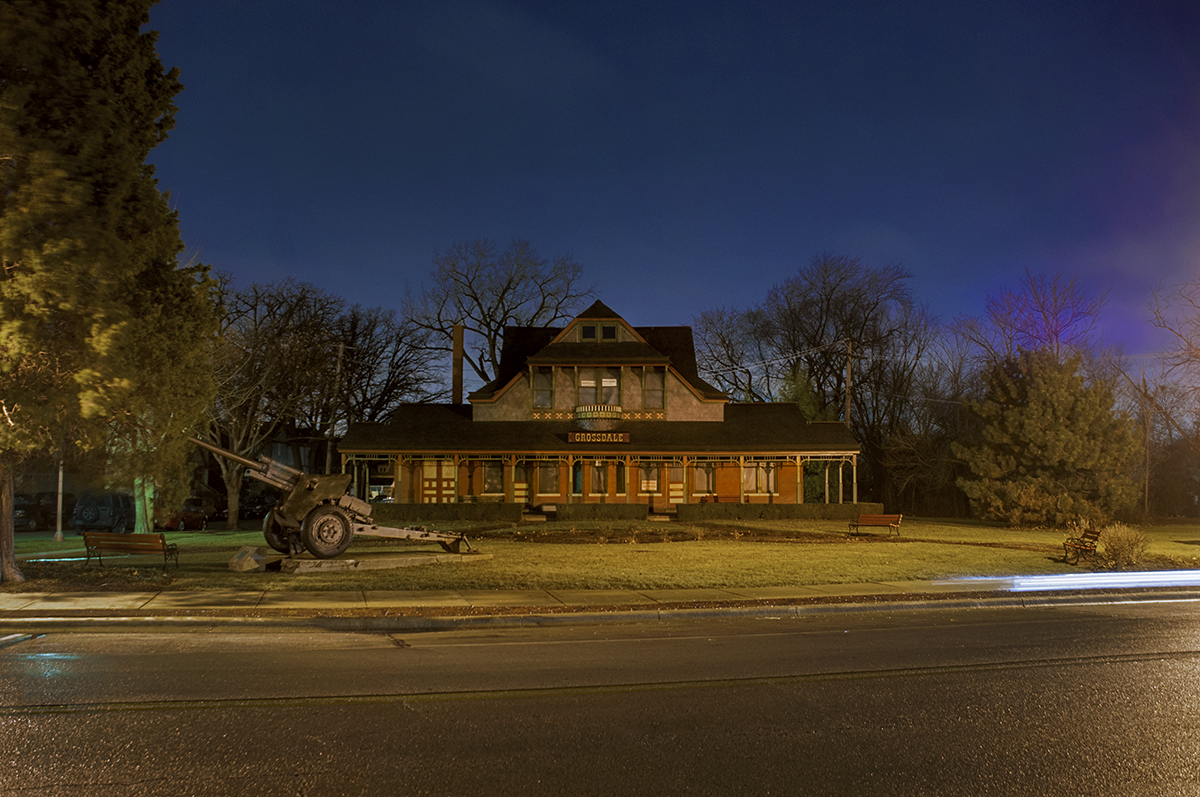 Grossdale Station in Brookfield, Illinois
About
Share
Purchase
Location

:

Brookfield, Illinois
Share
It was unusual weather.  Despite the fact that it had not rained a drop, the ground was incredibly wet.  There wasn't any fog, there wasn't any rain, nor were there any clouds from which rain could have come.  All day long, people were stepping outside and then asking, "Wait, did it rain?"  And the answer was an emphatic no.
I took this as a sign that I should go out and start shooting; at night, pavement always looks substantially better when wet.  I went to Brookfield's Grossdale Station and quickly realized that I was shooting in the presence of the yellowest light I'd ever encountered.  I can't even hesitate a guess as to what the color temperature of this light was.  I set the white balance of my camera to the lowest level I could (to counteract the yellow of the light) and still got this yellowish glow.  You can see how yellow things are by looking at the (true) color of the grass off to the left of the photo.  That's the way it looks without the warmest possible light shining on it.
In the end, I rather like the way the yellow of the grass matches with the blue of the sky in creating a vibrant image that feels alive.
The photo dimensions listed reflect the size of the print, not the matte.
Other sizes are available.
Shipping is free!
For additional details, please read our recommendations.