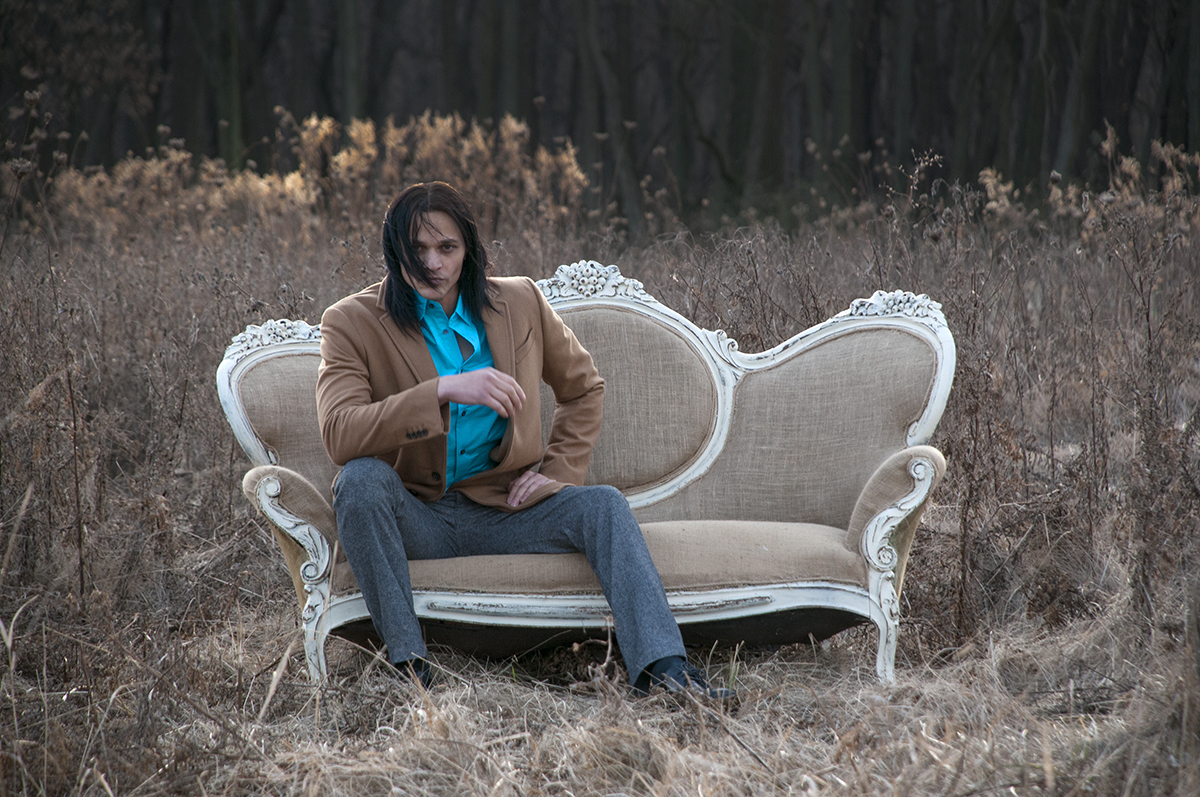 Haesi in the Field
About
Share
Purchase
Model

:

Haesi Fanizzo

Location

:

Westchester, Illinois

Wardrobe Styling

:

Twenty Seven and a Half

Furniture Courtesy Of

:

Laura Wienke
Share
I was driving by this large, open field and was struck with the idea that it would look pretty interesting if I had a model sitting on a couch out in the middle of it.  I wasn't sure whether I wanted to shoot it wide or shoot it close (this photo is exactly halfway between the two extremes), but I did want to try it.  If it worked, I felt like I might return with an end table, Tiffany lamp and maybe a cabinet or two.
The one thing I wanted was a model with edge.  The couch was going to be out of place, so I wanted the model to A) feel out of place with the nature setting and B) feel very much at home on the couch.  I instantly thought of Haesi Fanizzo.
I've worked with Haesi previously and love the dark energy that he brings to set.  What's great about Haesi is that you can outfit him in bright pinks and other pastels and he still has that dark energy.  This is rare.  You absolutely should not be able to put anyone in pink (or sky blue here) and have them radiate dramatic flair, but Haesi can… as evidenced by this picture.  Going forward, I think I'm going to make a list of things that a person should not be able to wear with edge–swim floaties, an apron, GI Joe undershirts–and see how Haesi pulls them off.
I just love the way he doesn't seem bothered in the least by the hair blowing across his face.
The photo dimensions listed reflect the size of the print, not the matte.
Other sizes are available.
Shipping is free!
For additional details, please read our recommendations.