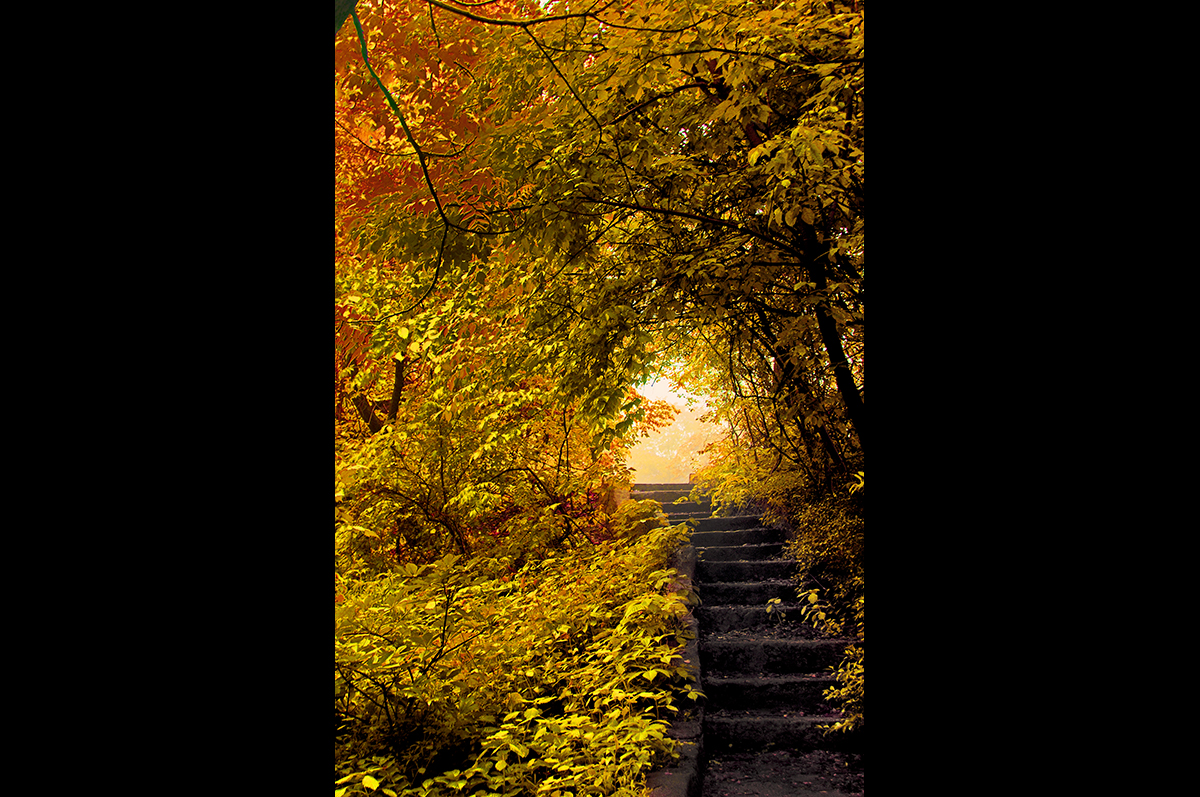 Hidden Stairway
About
Share
Purchase
Location

:

Riverside, Illinois
Share
After several attempts to describe where this particular staircase is 'hidden' in Riverside, I gave up.  It's at the bend in a road where about seven streets come together, it faces-ish a nameless park/boulevard/green area and it sort of curves, so it's hard to describe it as running parallel to anything.  If you're determined to find it, walk about 100 yards southwest from the bottom of the sledding hill and it's nestled in the woods there… somewhere.
I love this staircase partially because it's hidden and partially because it's one of the few staircases I've ever encountered that is completely covered by trees.  It really does look like something out of The Fellowship of the Ring.  I took this photo early in the morning–you can still see some of the morning haze in the background–and just love the way it enveloped me in the colors it displayed.
This is a breathtaking view in the fall.
The photo dimensions listed reflect the size of the print, not the matte.
Other sizes are available.
Shipping is free!
For additional details, please read our recommendations.