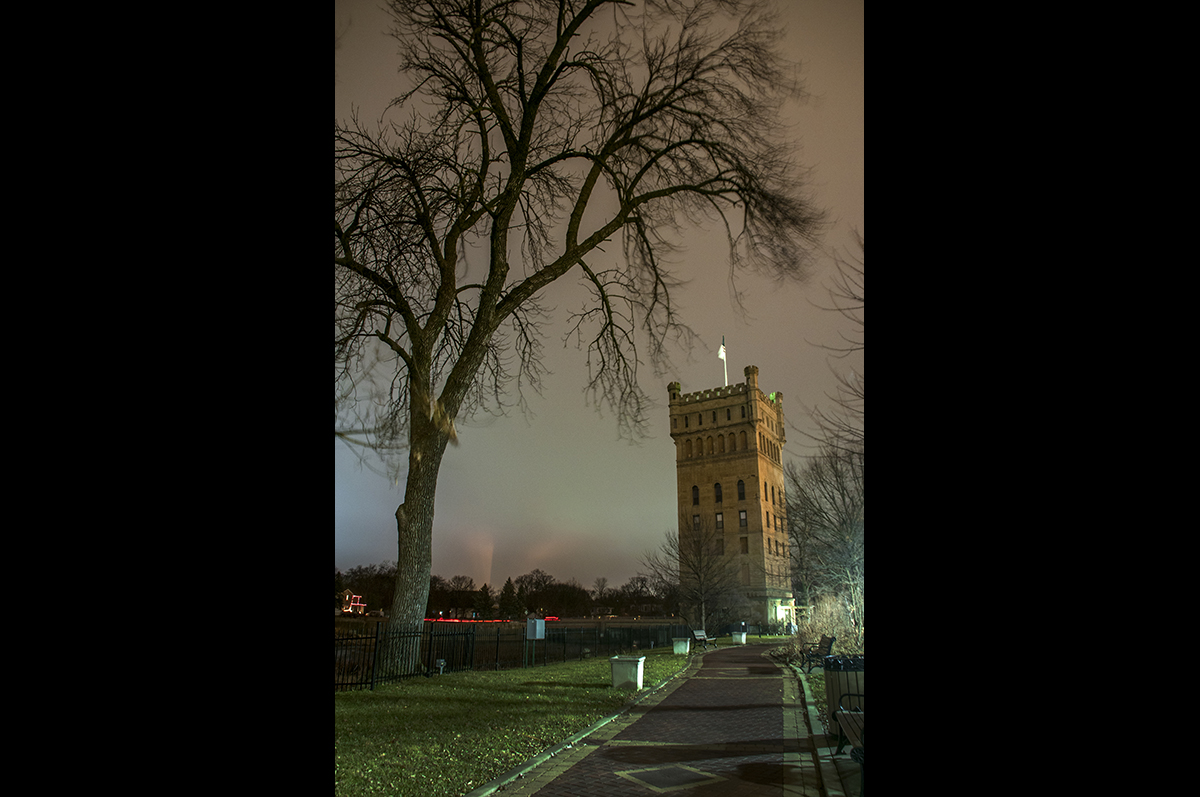 The Hofmann Tower at Night
About
Share
Purchase
Location

:

Lyons, Illinois
Share
This is a rare photo.  There is something in this image that looks wildly off or like a Photoshop fail–the horizon of the sky and those weird linear, red streaks–but this was the way the scene actually looked in real life.  Now, I'm not sure what those red streaks actually are, why they are so sharply delineated or where they were coming from, but they are not a product of some poor Photoshop work.
But this is why I enjoy shooting in foggy conditions.  The water droplets pick up the lights around and do unusual things with it that you won't see in any other type of weather.  Ah, sweet fog…
The photo dimensions listed reflect the size of the print, not the matte.
Other sizes are available.
Shipping is free!
For additional details, please read our recommendations.