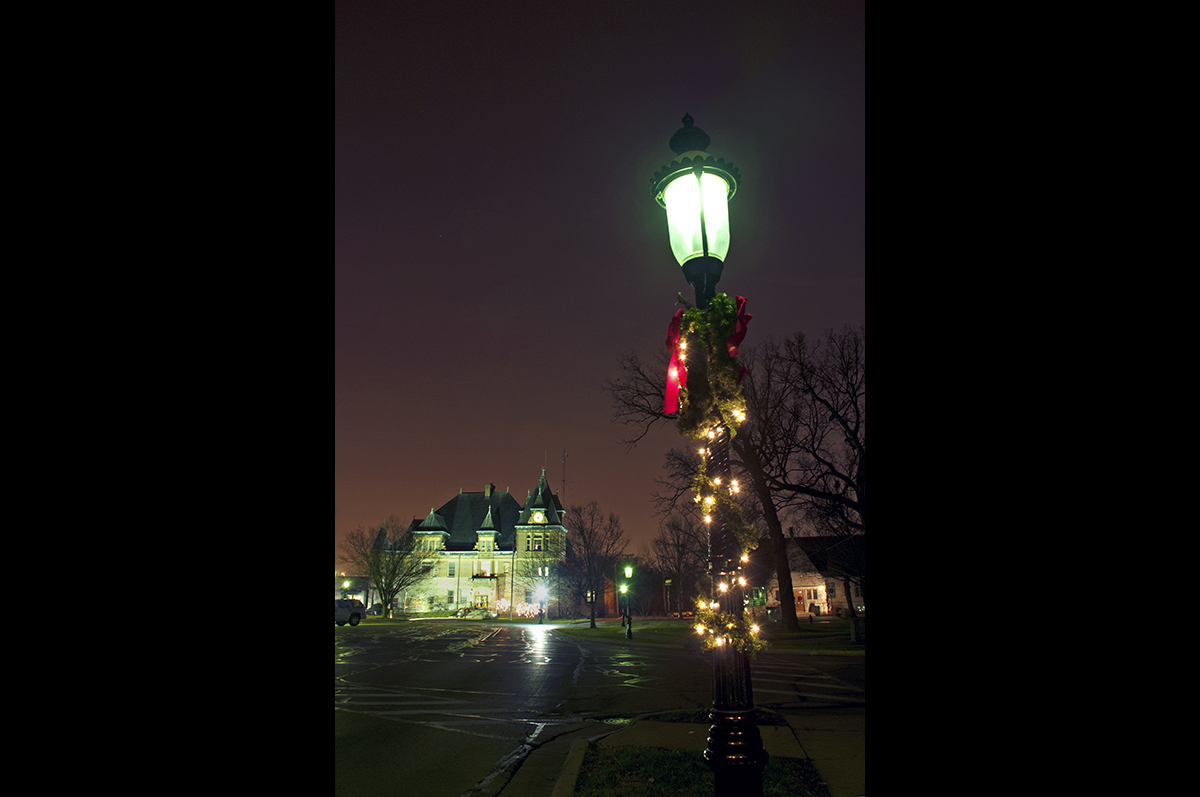 Holiday Decorations Downtown
About
Share
Purchase
Location

:

Riverside, Illinois
Share
This photo was an absolute bitch to frame.  I saw this tinseled out street light and thought it would be a great image to shoot with the street light in the foreground and the town hall in the background.
I set out with my tripod and began firing away.  It didn't take me very long to realize that I was working with a very tight window of opportunity.  Two inches in one direction and the street light would overlap with the town hall.  Two inches in the other direction and there was a gaping chasm between the two.  Elements like those are very common in studio settings with models–I can't tell you the number of times that I've had to ask models to tilt their heads a millimeter one way or another–but very rare out in the world.
So, as much as I like this photo, whenever I look at it, all I feel is the frustration of moving my stupid tripod a Smurf's hair back and forth for about twenty minutes until I finally got it right.
The photo dimensions listed reflect the size of the print, not the matte.
Other sizes are available.
Shipping is free!
For additional details, please read our recommendations.