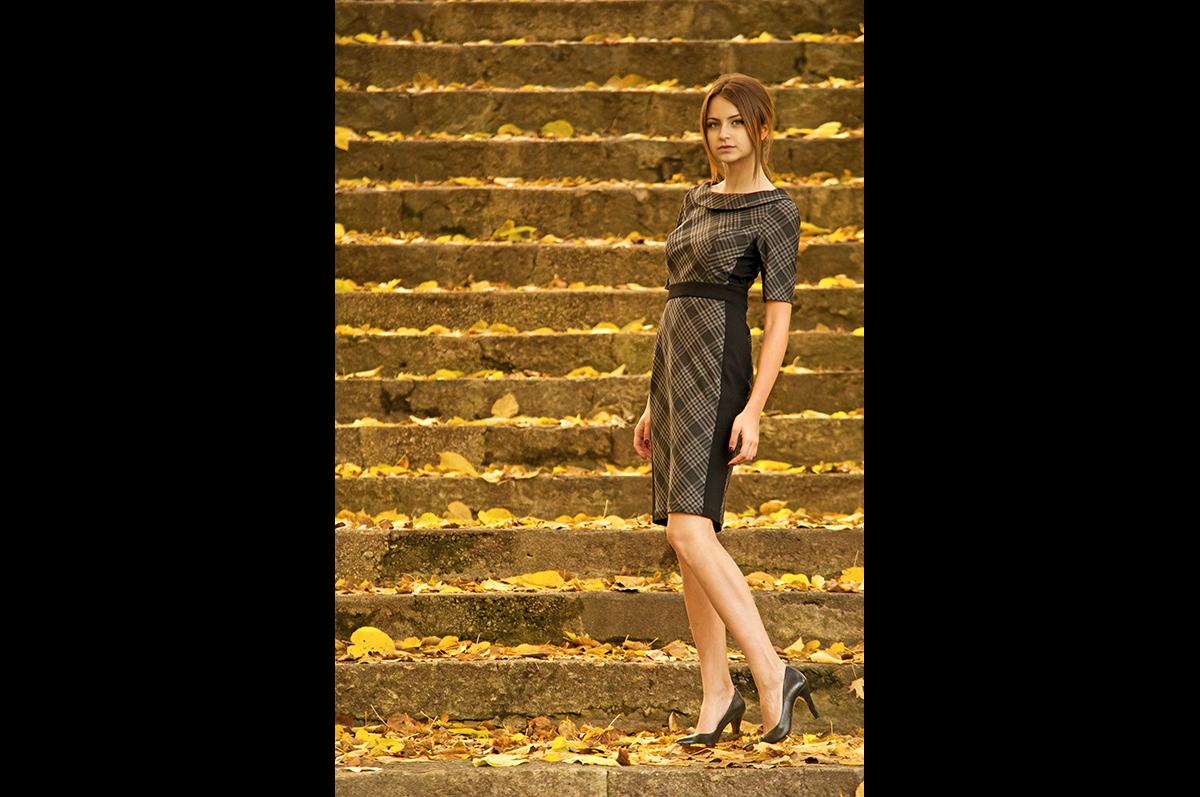 Jovana Miodragovic in Fall
About
Share
Purchase
Model

:

Jovana Miodragovic

Location

:

Riverside, Illinois

Wardrobe Styling

:

Twenty Seven and a Half
Share
Fall is a tricky beast. Sometimes the changing leaves look great, but the temperatures are so low and the wind is so fierce that it makes shooting all but impossible. Sometimes the temperature is delightful, but there is so much cloud cov
er that it dulls most of the images. Cloud cover is great for 51 weeks of the year, but not in leaf season when you want some help in lighting up the trees and making colors pop.
I recently got lucky; the trees were in full color bloom, the temperature was in the mid-50s without much wind and the sun was shining down brightly. Working with up-and-coming model Jovana Miodragovic, we got outside and quickly started taking advantage of the beautiful weather.This is one of my favorite images from the shoot because of the background. There was an old staircase built into the side of the hill where we were shooting that was directly under a couple of tall maple trees. Their leaves were dropping and making the staircase a gorgeous yellow. With the sunlight beating down, the leaves actually began to reflect some yellow light back onto the stairs themselves. This is a great fall photo.If you're curious to see what this photo looks like without any yellow,
here it is
.
The photo dimensions listed reflect the size of the print, not the matte.
Other sizes are available.
Shipping is free!
For additional details, please read our recommendations.