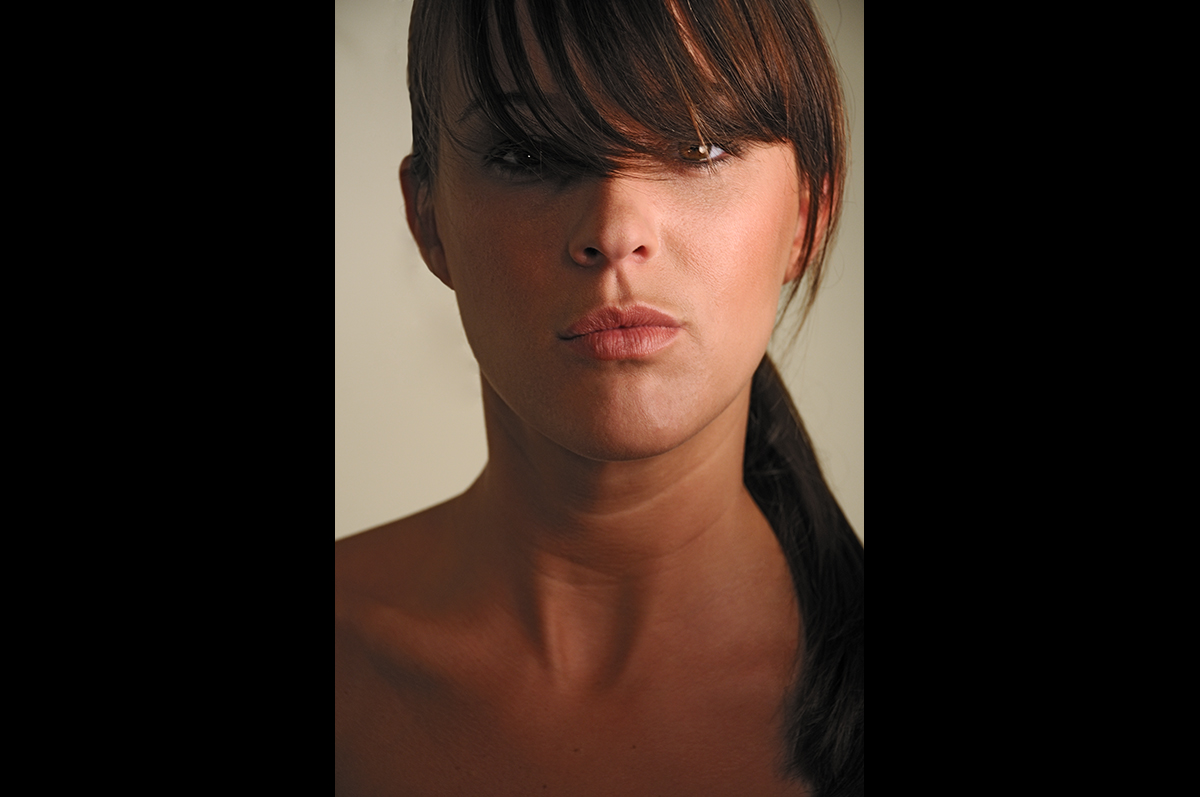 Kelley Engling
About
Share
Purchase
Share
I cannot speak highly enough about this photo of Kelley Engling. I was working with Kelley to update her portfolio and we got this shot. The funny thing is that this image almost fell through the cracks. We didn't single it out on set when looking at what we'd shot, nor did Kelley pick it as one of her selects. It wasn't until after I'd edited it some days later that I called her up and told her, "We got your shot."
If you wonder what a good model can do for you, this is a perfect example. Bangs don't often work on models, but they most certainly do here on Kelley; also, Kelley's eyes genuinely connect with the camera and give this image substance even though she has a mostly blank expression on her face. That's the joy of working with exceptional models, they fill in gaps that you didn't even know were there.
The photo dimensions listed reflect the size of the print, not the matte.
Other sizes are available.
Shipping is free!
For additional details, please read our recommendations.