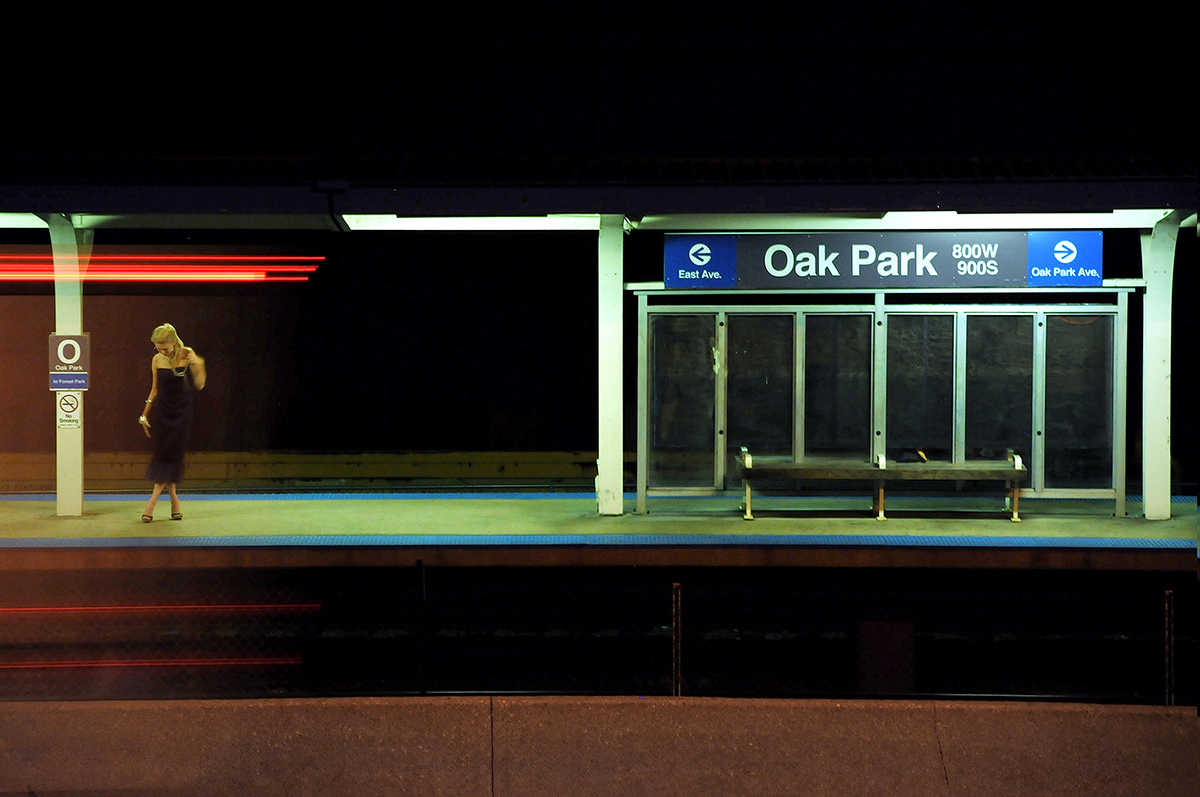 Kristina at the El Station
About
Share
Purchase
Model

:

Kristina N.

Hair Styling

:

Richard Paden

Wardrobe Styling

:

Richard Paden
Share
I'm often asked if this photo is real or whether it was staged.  If you don't want to know the answer or don't like the prospect of one of the aforementioned choices being true, I encourage you to click out of this window now.  This is the photographic equivalent of a spoiler alert.
I always answer this question in the same way, by asking a question of my own: "How often do you see tall, good looking blondes in high fashion wear on the Blue Line at night?"
I was driving west on the Eisenhower Expressway one night and saw a scene much like this one at the Harlem Avenue stop.  It struck me as incredibly cinematic and something I wanted to try.  The only issue was the backdrop.  After much research, I found that the only two Blue Line stops that have black backgrounds and easily accessible shooting positions to both the north and south were Racine and Oak Park.  Oak Park was closer, so we shot there.
In order to get this image, I was on the north side of the Expressway shooting across traffic.  We rigged up a system where I'd talk to wardrobe stylist, Richard Paden, and he'd relay the instructions to Kristina.  For a short while, we tucked an iPhone into the back of Kristina's dress and put it on speaker so I could yell instructions to her.  The end result is one of my favorite photos that I've taken.
The photo dimensions listed reflect the size of the print, not the matte.
Other sizes are available.
Shipping is free!
For additional details, please read our recommendations.