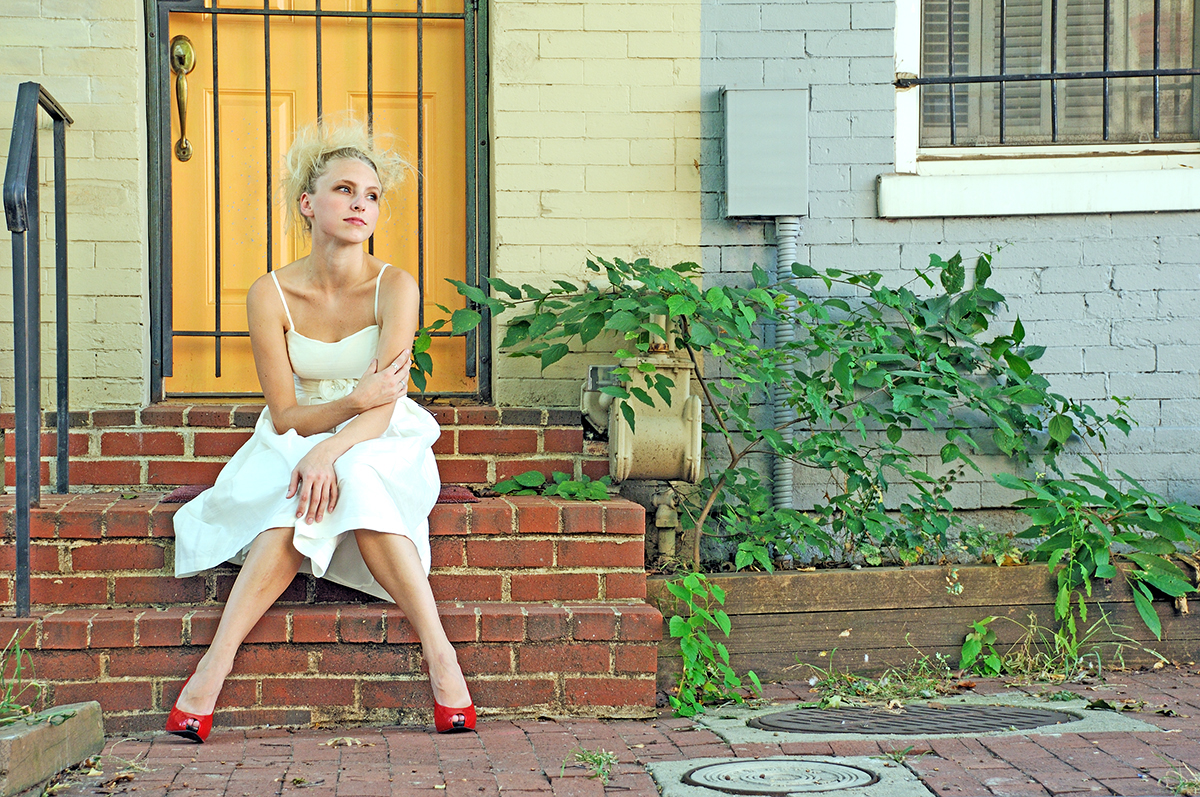 Kristina in the City
About
Share
Purchase
Model

:

Kristina N.

Location

:

12th Place, Washington D.C.

Hair Styling

:

Cindy Wong
Share
There is a stretch of row houses on 12th Place in Washington DC near Florida Avenue in the U-Street Corridor where every house was painted a different color. It's the only block that I've ever seen like it anywhere. The street is only one block long and it's a one way street off of another one way street that dead ends into a third one way street. In short, stumbling upon it randomly is rather difficult. But I did and thought it would make a great backdrop for photos.
The one element that made shooting there difficult was that both sides of the street were completely and totally lined with parked cars. Finding gaps in the row of cars to shoot through was difficult; thank god for fire hydrants. This was a shot that came late in the shoot that I adore. This is Kristina, sitting on the steps of one of the houses, waiting. Because of the crazy colors behind her, we made sure to only outfit Kristina in white dresses. Somehow, in this photo, even the red heels work.
The photo dimensions listed reflect the size of the print, not the matte.
Other sizes are available.
Shipping is free!
For additional details, please read our recommendations.