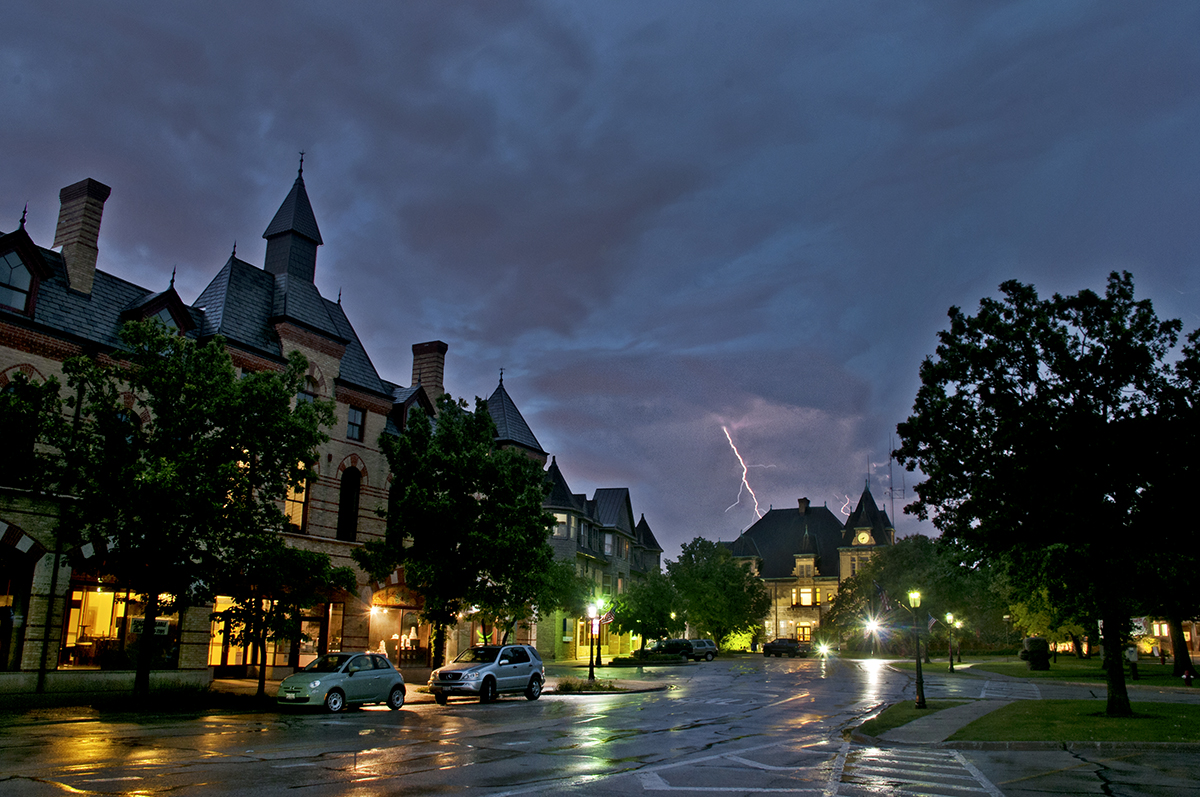 Lightning over Riverside Town Hall
About
Share
Purchase
Location

:

Riverside, Illinois
Share
I still have not learned my lesson about running outside and taking pictures of lightning when storm fronts roll through. I took this yesterday about 8:35PM. And at 8:40PM, wow, did I ever get soaked. It was a small price to pay for this image.
The photo dimensions listed reflect the size of the print, not the matte.
Other sizes are available.
Shipping is free!
For additional details, please read our recommendations.