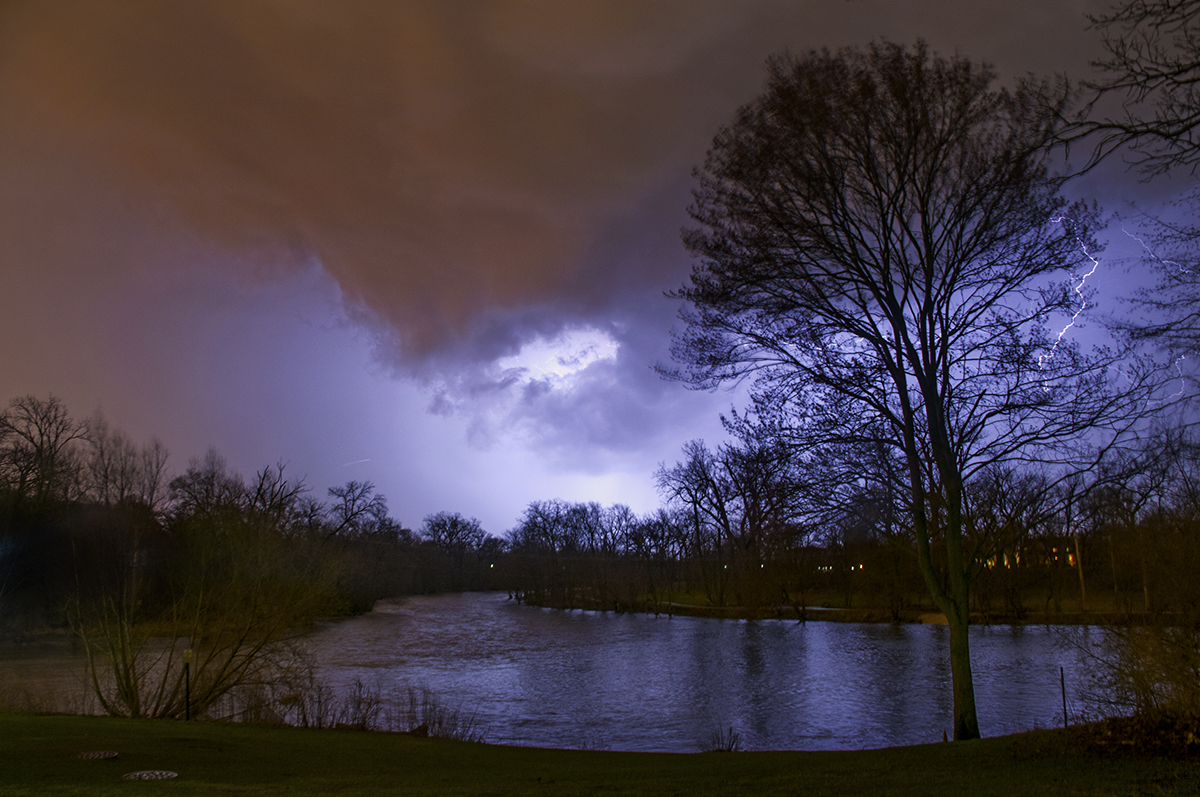 Lightning Over Swan Pond
About
Share
Purchase
Location

:

Swan Pond, Riverside, Illinois
Share
One of the things I like about this picture is how wrong the colors and lighting are.  The brightest spot in the picture is by the horizon and has nothing to do with the bolt of lightning in the image, the clouds are half red and half blue and the blue isn't a normal blue, it's an intense, energy-drink like blue.  There's a lot going on.
The photo dimensions listed reflect the size of the print, not the matte.
Other sizes are available.
Shipping is free!
For additional details, please read our recommendations.