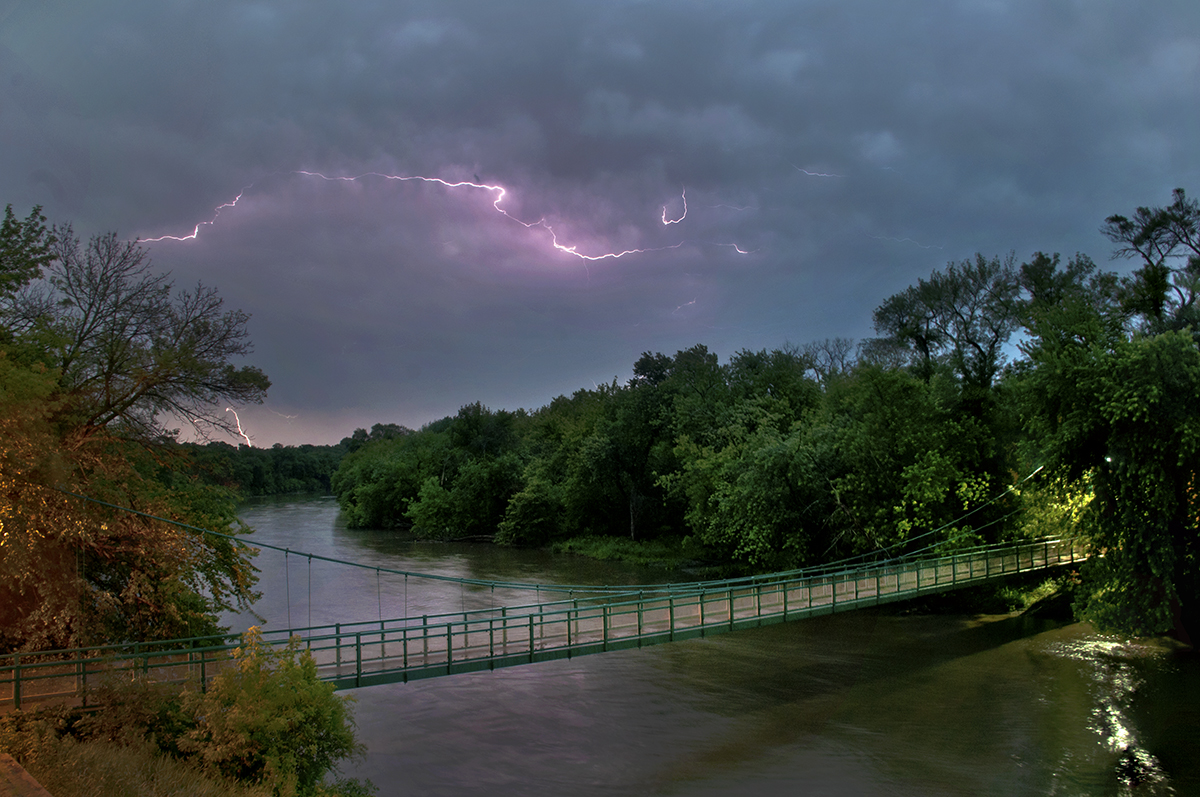 Lightning over the Swinging Bridge
About
Share
Purchase
Location

:

Riverside, Illinois
Share
When I saw the line of storms that was hovering over western part of Illinois about 4:30PM today, my only thought was, "I've got to get to the top of the tallest building I can find and shoot these storms rolling in."
And I did. And then I came home. When I arrived back in Riverside, there were some spectacular lightning strikes to the southeast. It gave me the perfect opportunity to shoot the swinging bridge with a little something extra in the background. This was the result.
Also worth noting: the lightning was this pink. That's exactly the way it looked. Interestingly, there are four different types of light in this photo. The light from the setting sun (yellow), the light from the lightning (pink), the light from the light on the left side of the bridge (orange) and the light from the light on the right side of the bridge (white). If it seems like there are a lot of weird colors paired up here, it's because there are.
The photo dimensions listed reflect the size of the print, not the matte.
Other sizes are available.
Shipping is free!
For additional details, please read our recommendations.