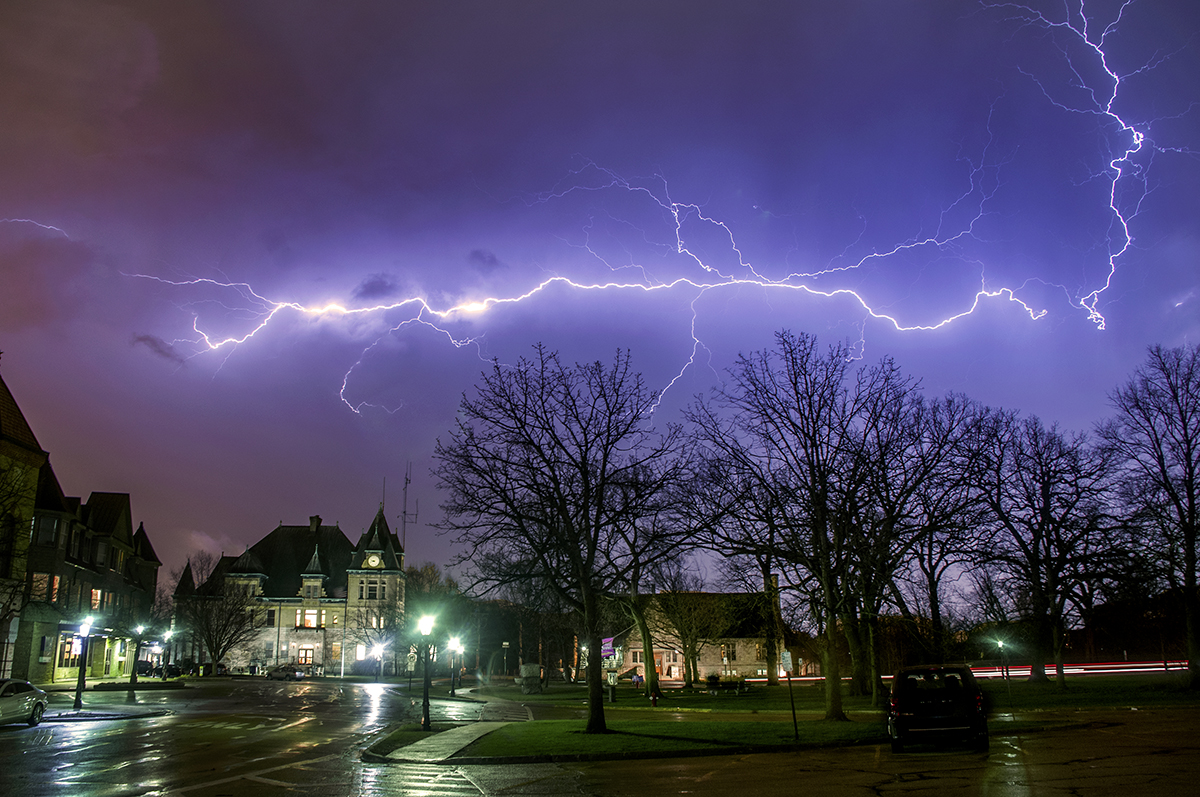 Lighting Over Town Hall
About
Share
Purchase
Location

:

Riverside, Illinois
Share
It's starting to get ridiculous.  The minute I see the first bolt of lightning or hear the first rumble of thunder, I grab my camera and go running outside as fast as I can, intent on shooting as much as I can before the storms roll in.
The best case scenario for shooting lightning is to have lots of lightning and no rain.  It's a weird combination to be sure, but, the ideal one.  The trick is to shoot a storm as it's leaving or, better yet, to have a horrible storm just to the north or south of you.  In the case of this photo, I lucked into the latter.  There was a horrible storm to the south and I was fortunate enough to get lots and lots of lightning strikes with nothing but a few drops of rain.
As an aside, this was the first photo I've ever taken that gave me a lens flare from the lightning.  It was cool enough that I almost didn't mind it.  Almost.
The photo dimensions listed reflect the size of the print, not the matte.
Other sizes are available.
Shipping is free!
For additional details, please read our recommendations.