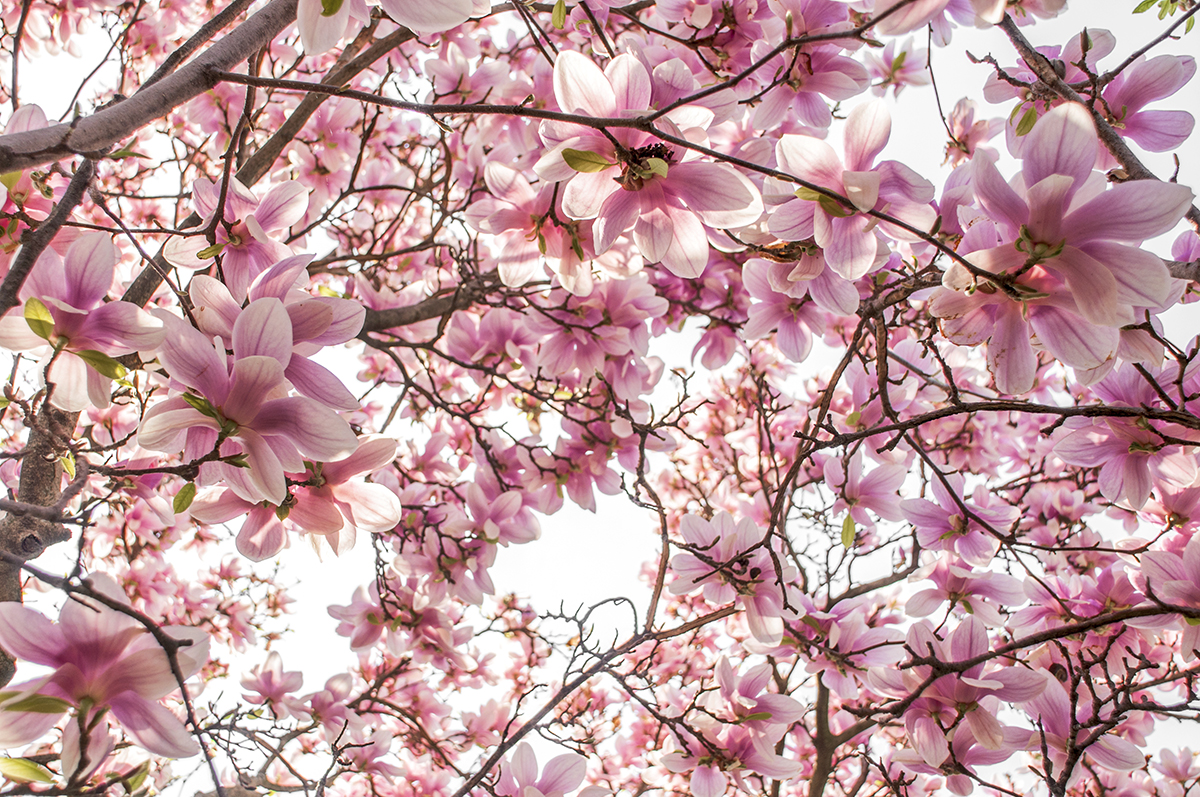 Magnolia Blossoms
About
Share
Purchase
Location

:

Riverside, Illinois
Share
Spring is the hardest season to photograph by far.  While summer, fall and winter bring to mind images of greenery, colored trees and snow respectively, the best you can do with spring is rain, flooding, budding trees and the occasional set of flowers.  In short, while you can take good photos in spring, it's not as easy to take photos *of* spring.  This is one shot that I feel does the job rather nicely though.
I was standing under a blooming magnolia tree looking directly up at the sky.  You wouldn't know it to look at this picture, but the sky was a bright, almost royal blue this day.  Shooting directly up at the sun though effectively muted that phenomenon.  And what I was left with was a glorious photo of the pink and white magnolia blossoms.
An aside, there is literally no blue in this photo.  Photoshop confirmed it.  That doesn't happen often.
The photo dimensions listed reflect the size of the print, not the matte.
Other sizes are available.
Shipping is free!
For additional details, please read our recommendations.