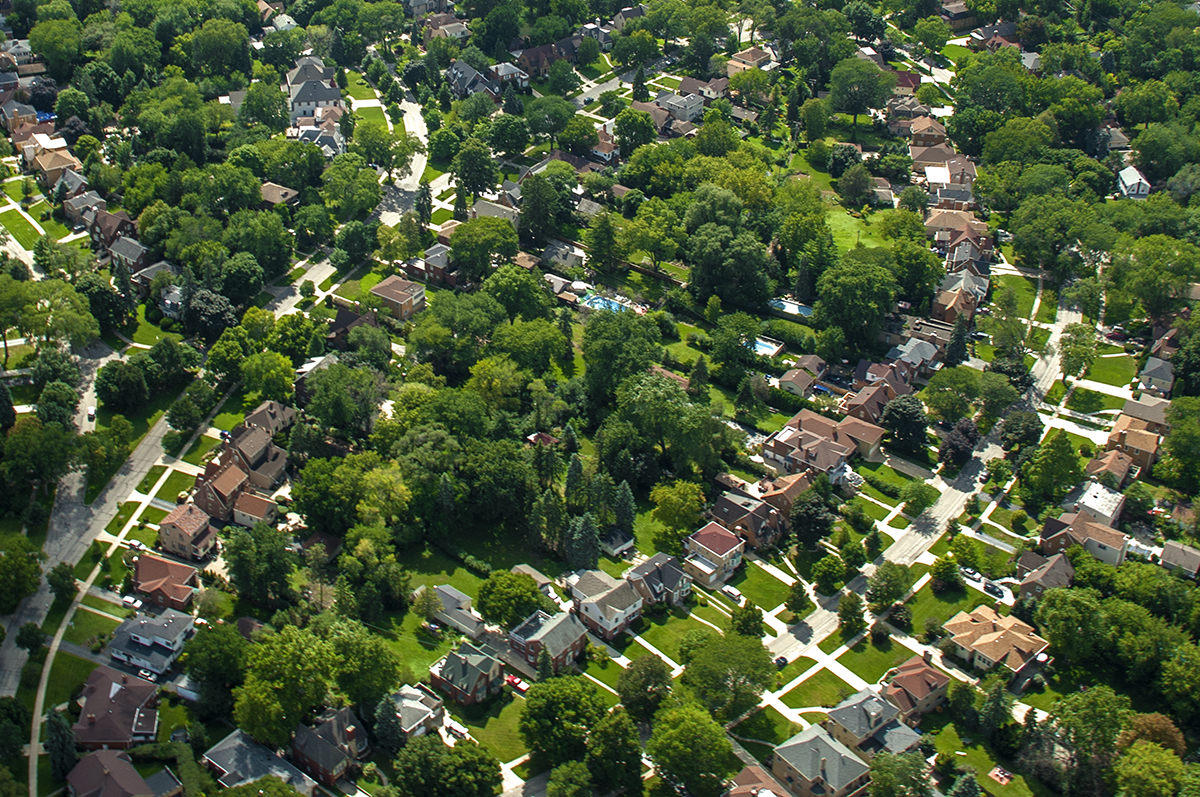 Off the Grid in Riverside
About
Share
Purchase
Share
You can see a much wider angle shot of this location here.
Riverside, Illinois was designed by Frederick Law Olmsted (and Calvert Vaux).  In stark contrast to the rest of the Chicago metropolitan area, Riverside's roads are not laid out on a grid system.  Much to the chagrin of all non-residents and most new Riversidians, Olmsted created a town where the streets curve every which way and follow no discernible logic or pattern.  It's substantially easier to get around the West Village in New York than in Riverside.  I mean, at one point, Olmsted's creation features a street named Uvedale intersecting with another street named, yup, Uvedale.  (For more info on Olmsted, here's a great starting point).
However, all issues of direction aside, Riverside's streets are a site and beauty to behold.  This photo captures that sense perfectly.  You can just see the lines of trees and houses bending to fit the out-of-the-ordinary road layout that Riverside has.  With the sun shining down on them, it is simply gorgeous.
The photo dimensions listed reflect the size of the print, not the matte.
Other sizes are available.
Shipping is free!
For additional details, please read our recommendations.