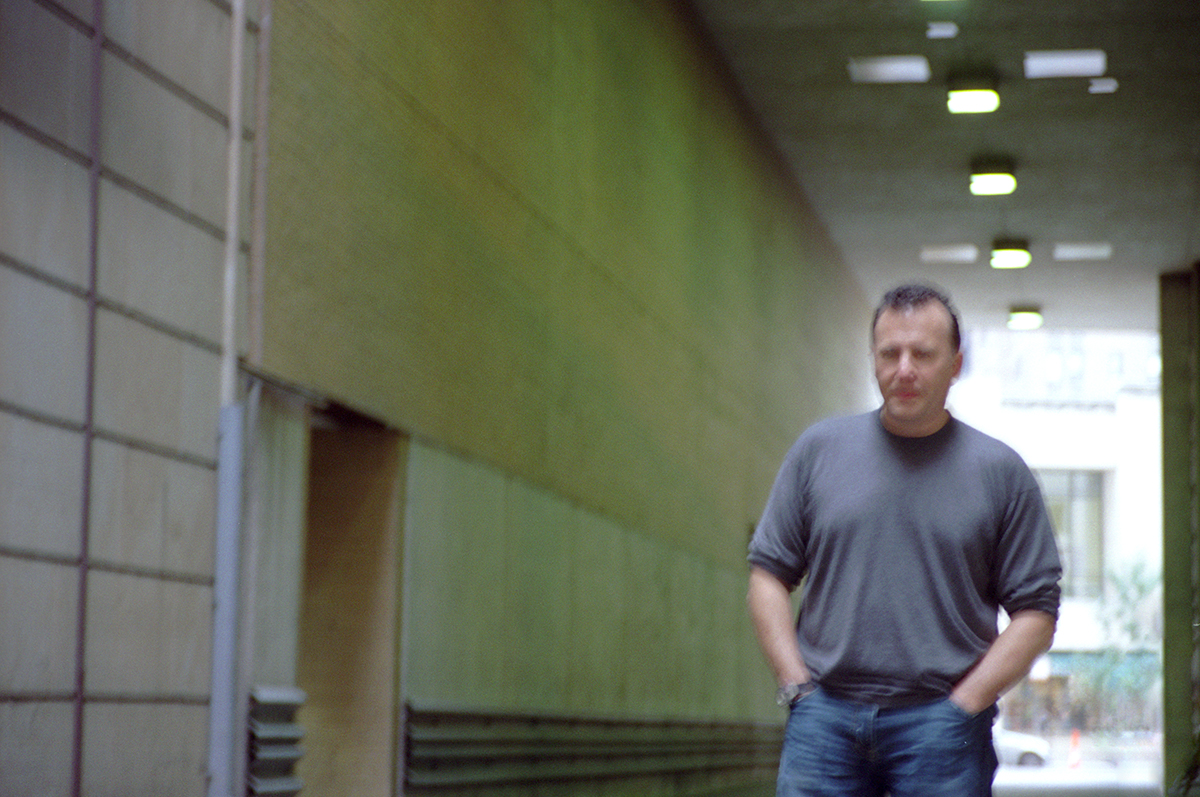 Paul Reiser Has Lost Focus
About
Share
Purchase
Model

:

Paul Reiser

Location

:

Chicago, Illinois
Share
I was scheduled to do a photo shoot with actor Paul Reiser when he was touring Chicago a little while back. His publicists wanted to do the shoot in Reiser's hotel suite. I did not. After a small bit of cajoling, I got Reiser outside. We were bothered by a homeless guy who argued–and rather convincingly, might I add–that Reiser *had* to have some change to give him; "If you're on TV, you got some change," the man said. The awkward part was that Reiser had specifically left his wallet in the hotel suite so it wouldn't make his pants look weird. Fortunately for all, the publicist took care of this and we kept shooting.
I got a number of good editorial photos from the shoot, but this is my favorite picture of the day: an out-of-focus picture of Reiser in an alleyway. I'm sure this means something, but I'm not sure what. I absolutely love the energy presented here. I'm starting to understand the appeal of photographer Victor Skrebneski's work more and more as the days progress.
The photo dimensions listed reflect the size of the print, not the matte.
Other sizes are available.
Shipping is free!
For additional details, please read our recommendations.