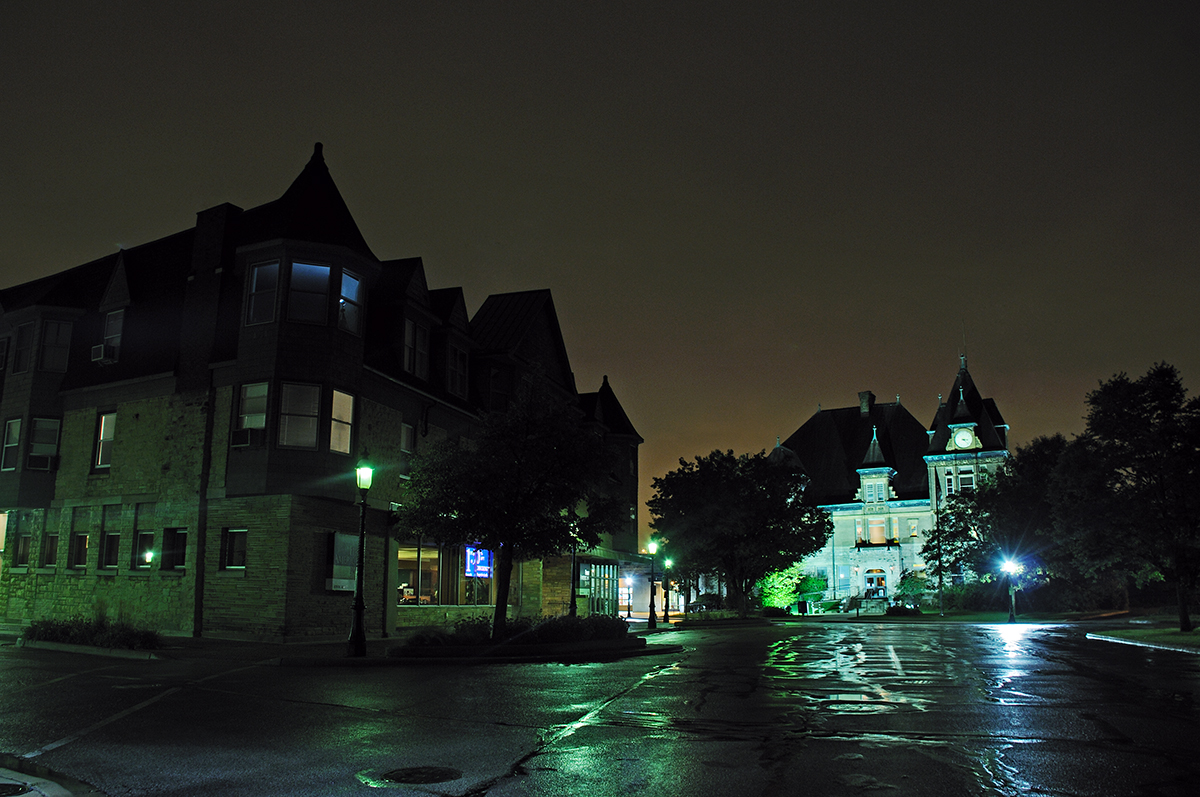 Phyllis' Apartment
About
Share
Purchase
Location

:

Riverside, Illinois
Share
I was at an event when a woman in her mid-fifties approached me clutching a copy of this photo.  She introduced herself to me and then exclaimed, "I have to buy this picture."  "It's a nice photo!" I told her.  She shook her head at me.  "No, you don't understand," she said.  "That's my apartment in the photo."  She pointed at the only apartment with lights on to the left of the photo.
I squinted at the clock atop the Riverside Town Hall that read 3:25.  "Phyllis," I asked slowly, "What the hell were you doing up at three in the morning?"  Phyllis looked at me and, without missing a beat, replied, "What the hell were you doing outside my window taking pictures at three in the morning?"
Touche.
This photo has, henceforth, been called "Phyllis' Apartment".
The photo dimensions listed reflect the size of the print, not the matte.
Other sizes are available.
Shipping is free!
For additional details, please read our recommendations.