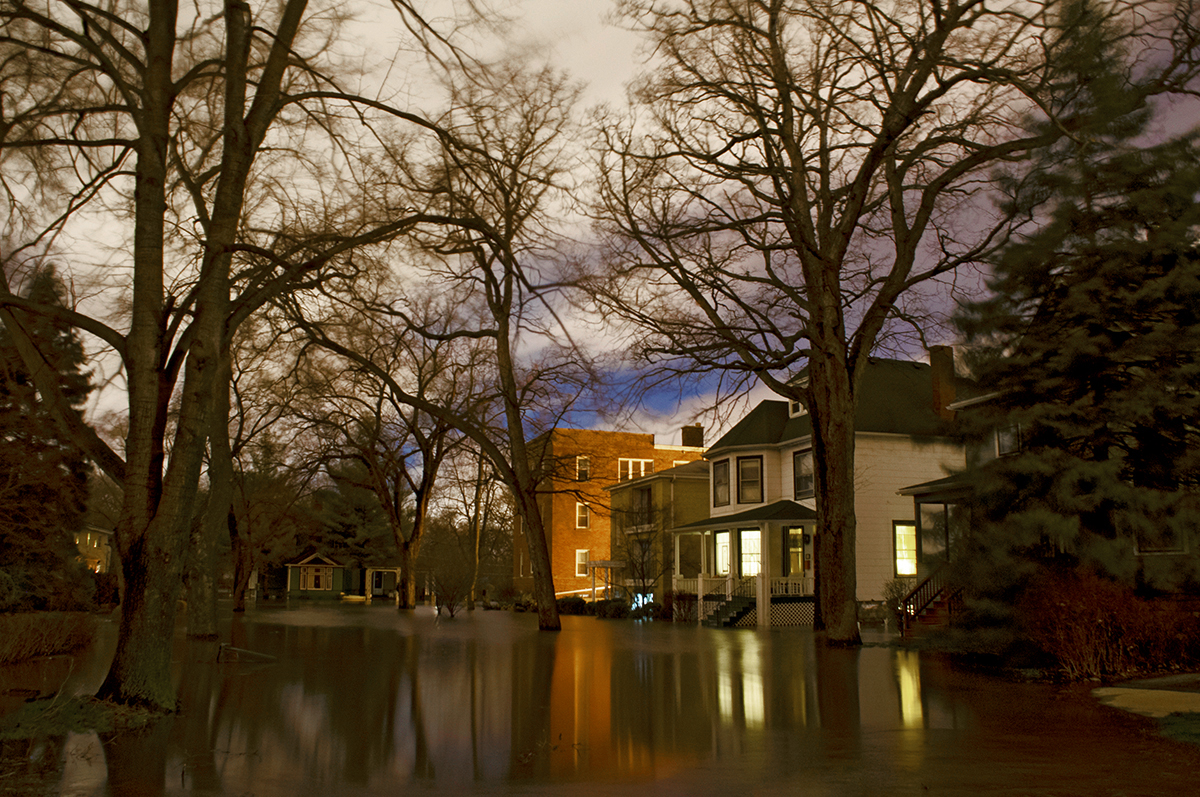 Pine Avenue Under Water
About
Share
Purchase
Location

:

Riverside, Illinois
Share
When Riverside, Illinois floods, it floods. In the spring, when the Des Plaines River overflows its banks, things can get kind of crazy. In the spring of 2013, Riverside had the worst flooding it had ever seen. How bad? I shot this more than 12 hours after the flood waters had crested. (The river normally flows about 100 feet behind the red building in this image).
While I was shooting this at about 2:00AM, several people came up to deliver supplies to the owners of the houses in the photo. They'd put the supplies in a canoe or, in one case, on a inflatable air mattress, and paddle them over to where they needed to go. Bottled water was a favorite delivery choice. "Kind of ironic, isn't it," one man asked me, "That they asked for water?"
I think what makes this image for me is the blue streak of sky here. I have no idea how or why it looked like that–it's not Photoshopped–it just did and works beautifully in contrast against the red of the apartment building.
The photo dimensions listed reflect the size of the print, not the matte.
Other sizes are available.
Shipping is free!
For additional details, please read our recommendations.